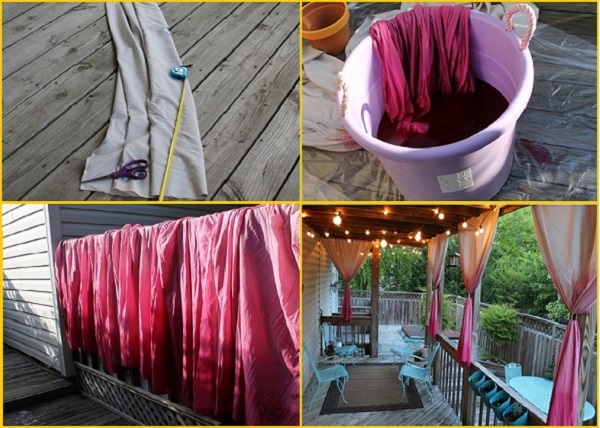 If you want your home or porch to look a lot more stylish, then you've reached the right place. In this tutorial we will show you how easy it is to turn some simple curtains in a design friendly Ombre curtains which will literally transform the ambiance on your porch. Here is what you will need for this:
• some plain curtains;
• a pair of scissors;
• a measuring tape;
• a can of dye;
• a large bowl;
You need to cut the curtains to the length you planned them to be. When you're certain of the design, dip them in dye. Here comes the tricky part. In order to achieve that Ombre effect, you will have to leave the ends of each curtain in the dye the longest amount of time. Hang them for a couple of hours directly in the sun to dry. Then place them in the desired location and watch as your entire porch has been transformed in a couple of easy steps.