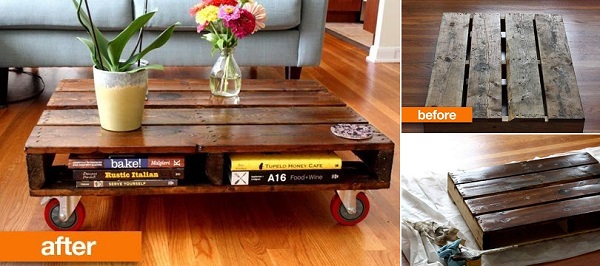 Making your living area really live up to its potential need you to think ingenious and outside the box. Even though pallets are becoming a common used material for a while now, it is still considered a creative approach to make a piece of furniture out of pallets. The DIY coffee table we're about to show you is one such example, perfect for improving the interior design of your living. Here is what materials you will need to grab in order to successfully make a coffee table like this one:
a piece of pallet;
stain;
a piece of plywood;
nails;
drill and screws;
(optional) 4 wheels, preferably red castor wheels;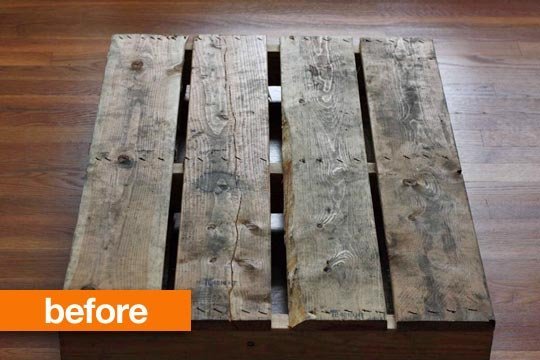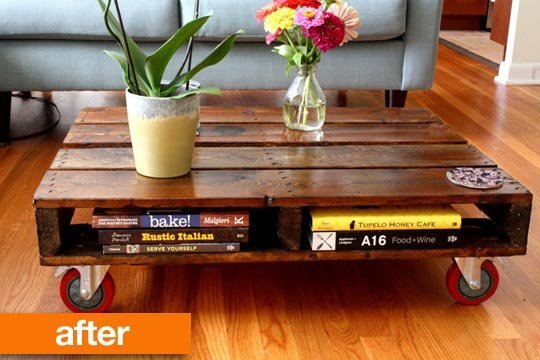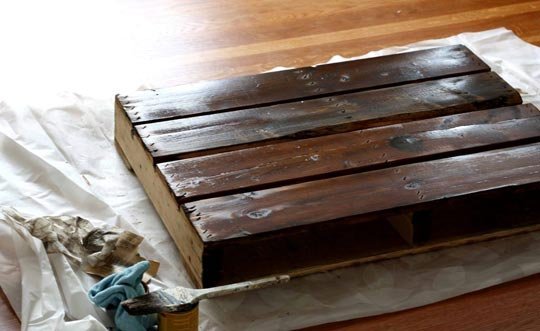 Check out the full project on Olga's blog — Mango & Tomato: DIY: Make Your Own Pallet Coffee Table.
(Images: Olga/Mango & Tomato)