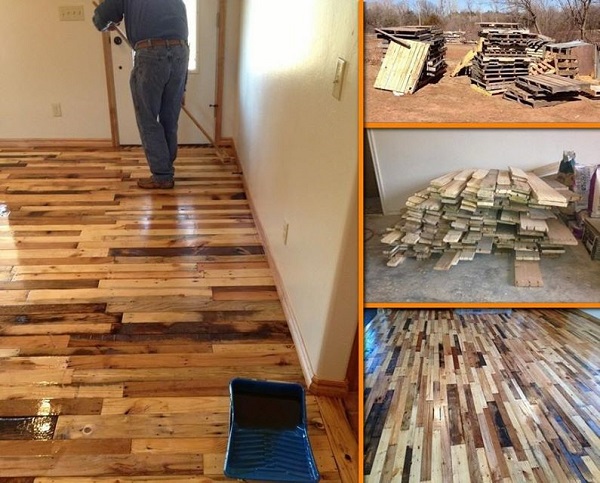 Are you decorating your home and want something natural-looking and warm? Try building your own pallet wood floor. It is actually a lot simpler than it sounds at first, you will need just a bit of patience and passion for crafting things. The outcome will be spectacular and the satisfaction that you managed to do that all by your self will be priceless. You will need the following materials:
• planks of wood (different sizes: 2, 3, 4 and 5 inch wide) from your pallet;
• mineral spirits;
• wood finish wax;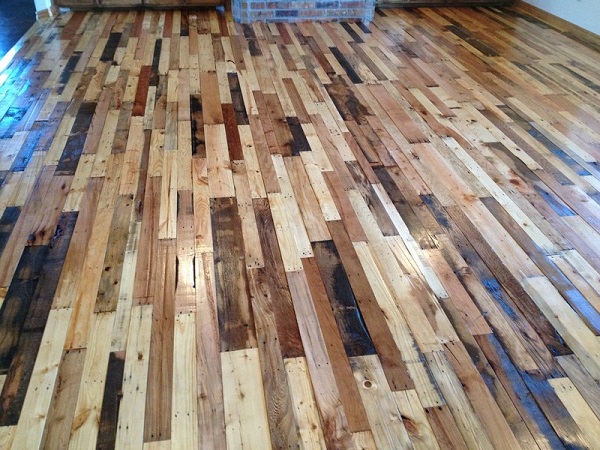 The great thing in this project is that you will be able to create your own pattern and place the planks in any order you want. Put the planks on the floor in the following order: a row of 2″, four rows of 3″, then one of 4″ followed by a four rows of 3″ and finish with a row of 5″. This is only one idea for the pattern, but you can make any other pattern you have in mind. Take the mineral spirits and apply them to each pallet. This will clean the pieces of wood and it will be much easier to work with afterwards. When the minerals have been soaked, you can start adding the finish. Congratulations! Your new floor is done now and you will definitely have to invite your friends over to show them your masterpiece.