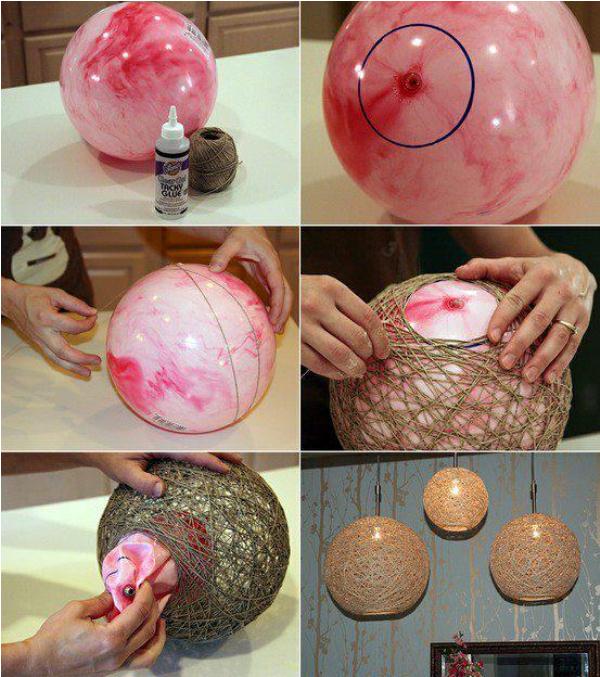 When organizing an impressive wedding, you also need a budget as big as possible. However, there are several ways you can avoid going bankrupt. If you're a person who likes handmade thing, you can create the decoration yourself. For this, however, you need some patience and time. Of course, you must not leave this for the last minute, as it can become a burden.
In order to save some money, we present you a great idea: make some balls out of strings. What you'll need are balloons, colored thread, thick and glue!
First step is to dilute the glue with water and put the thread in the mix. You also need disposable gloves to protect your hands. Once you inflate the balloon, pull the thread a little bit out of the glue bath and wrap it around the balloon without a specific model, taking care to leave some areas uncovered. After that, you have to leave it a few hours to dry. After the thread has been hardened, crush the balloon and remove it. The thread will take the of it shape and will look like a globe.
Depending on your preferences, you can create balls of any size and color. I love this idea and think it would be a fabulous way to decorate for wedding or other special occasion. Happy crafting!