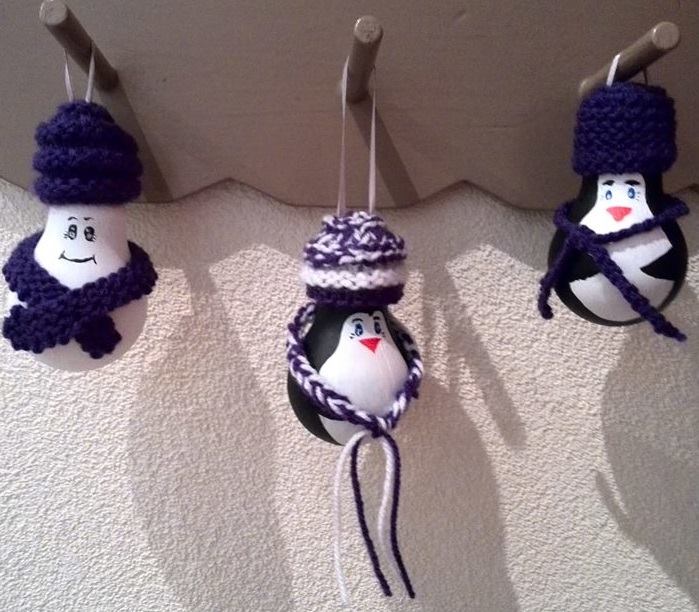 Ordinary decorations for the holiday are growing dull with every year? If you think the DIY projects out there seem a bit complex for your taste and skills, try this much simpler and creative design. At the end of this tutorial, you will know how to make Christmas decorations with the use of just some light bulbs. First, you will need:
some light bulbs;
a couple of paint brushes;
acrylic paint or watercolors;
various hats, scarves, dresses, tiaras;
a pair of scissors;
some glue;
thread;
Then, decide what the light bulbs will be. It depends on your imagination and brush handling if they're princesses, animals or cartoons. You could involve recycling into this project by taking light bulbs that don't work anymore and repurposing them into Christmas ornaments. Use acrylic paint if you want your art to last longer. But the painting is entirely up to you. When this step is completed, continue to cutting your accessories to the necessary size. With some glue, apply the small hat or scarf you fashioned out of your bigger ones, on the little character your creativity sparked from the paint brush. Finish by attaching a thread. Hang your awesome ornament on the Christmas tree and have a wonderful holiday!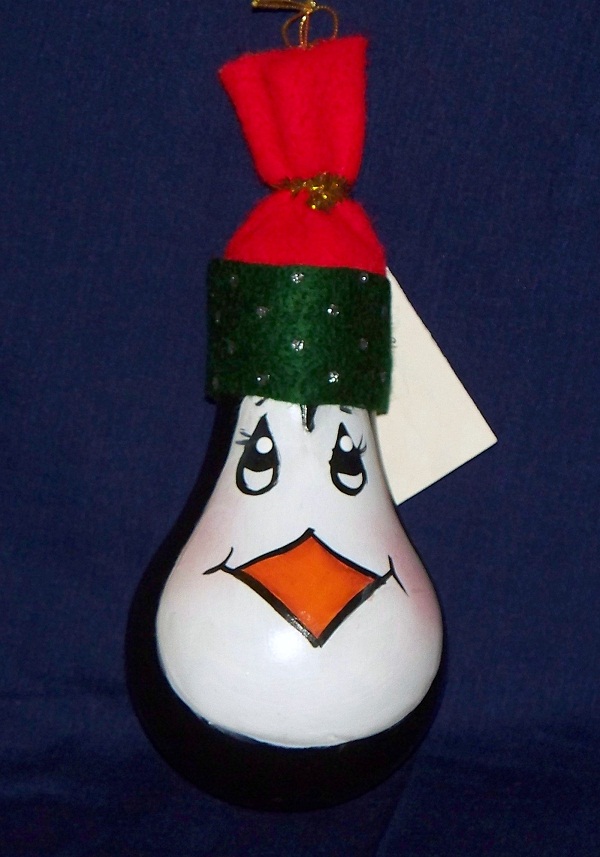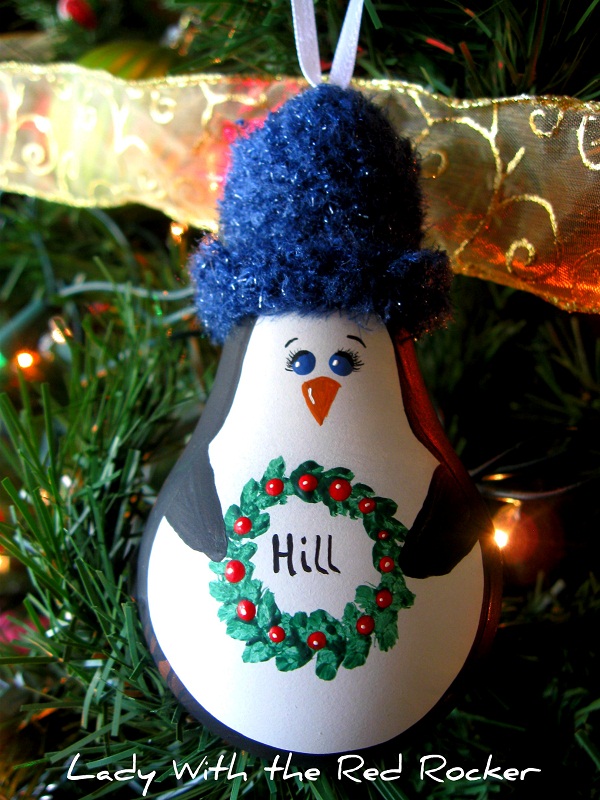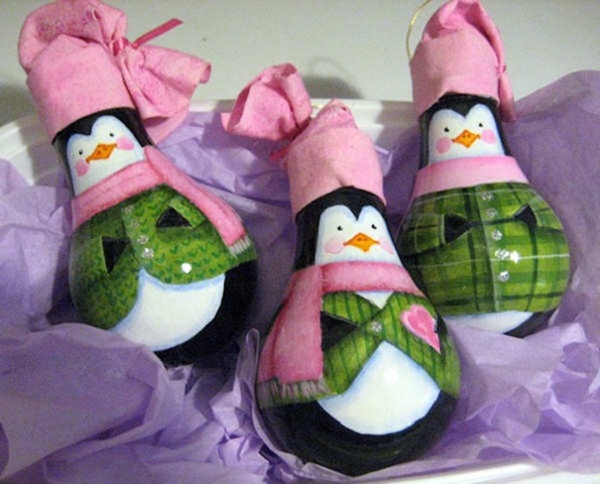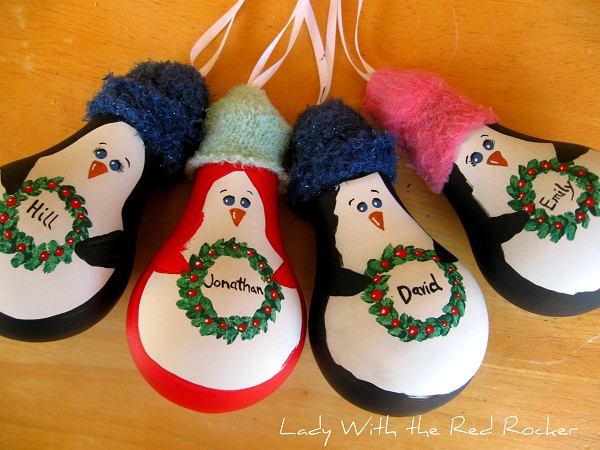 Photo source: 1 , 2 , 3 , 4 , 5