Who would have thought old propane bottles can be repurposed effectively into stove or cooking equipment for outdoor use. Making a patio heater or a pizza oven is simple when you understand all the workings of the devices. Having a combo of these is awesome! The transition is made easily because the stove pipe fits directly after you lift off the top chamber. In order to finish the DIY project, you will need to grab the following materials and tools: a tall propane tank, steel door hinge, 4″ stove pipe, Old Pizza Stone, a grate, exhaust cement, an oven thermometer, some BBQ & Stove paint, an angle grinder, a drill with hole saws, welder, sledge hammer and plasma cutter if you can get your hands on one. Follow the step-by-step tutorial on the next page and build your own pizza oven and patio heater combo.
Step 1: Cut up the Tank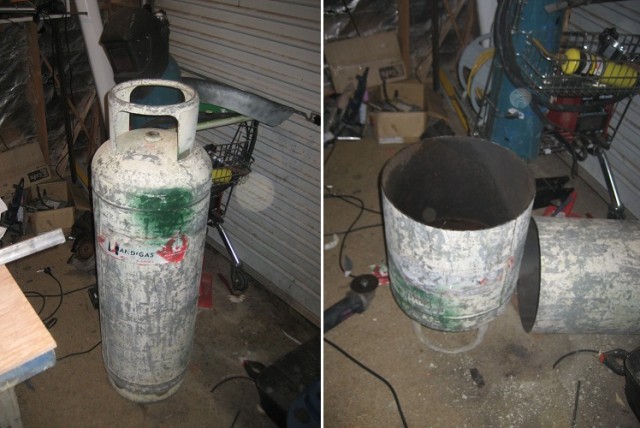 An old 33kg LPG tank.
Step 2: Make the Door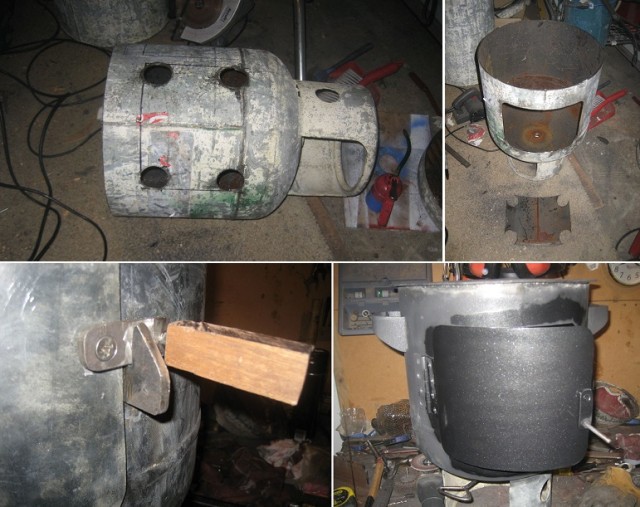 "Draw on the door where and how you want it. Next drill out the corners with a 2″ holesaw, and connect the dots with the angle grinder to get your door opening. Cut your door out of the leftover metal, being sure to make it a little oversize, especially on the width. For example, if you made an 8×10″ door opening, cut a 9×12″ door (HxW). Take your door hinge and edge weld it to the edge of your door."
Step 3: Make the Flue