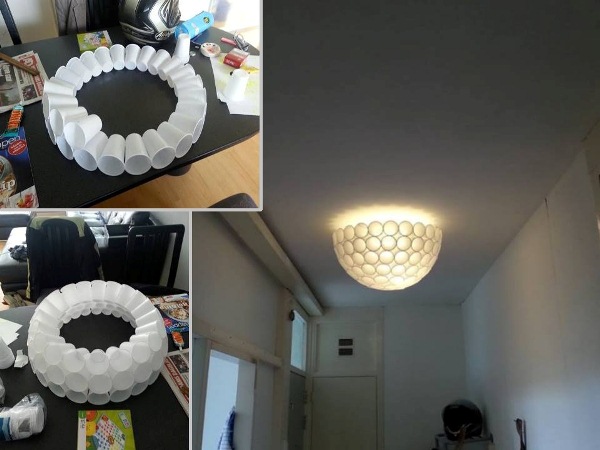 Lights are an important feature for most of the rooms in the house. If you liked to create your very own lamps and lampshades, you would find a huge resource of creative ideas on this page.
Below, you are shown some tutorials for a range of diy lamps from the easiest to more technical constructions. So, if you are a DIY-minded or you just want to add a personal touch with some unique decor, you are bound to find a project to inspire you, here.
In this project, all the cups are glued together. Attention !!! … you have to use economic bulbs, not heat.