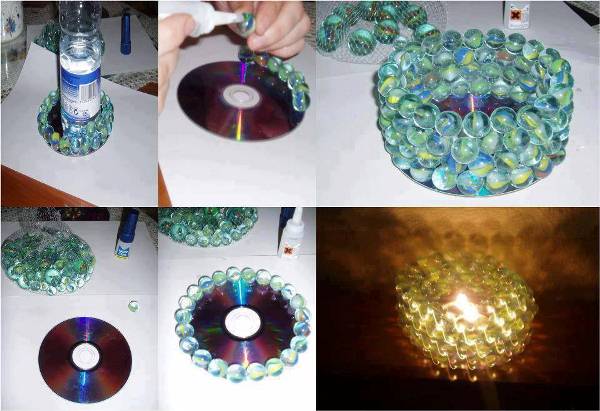 What you need are some Cats Eyes Glass Marble (buy here), a CD and instant adhesive (buy here). The result is very beautiful and impressive because the candle/the bulb lights glow(s) through the balls!
Steps:
On the CD, stick the balls one by one. It is important to be instant adhesive, so the balls to stay stable!
Make three layers.
Allow the glue to dry for 5 minutes.
Good Luck!