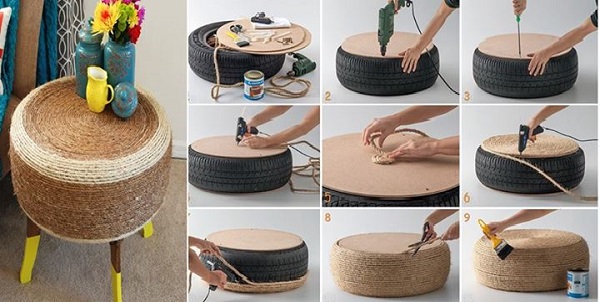 Repurposing items is a common practice in the DIY community. Making beautiful decorations with this method is something both practical and environmentally-friendly. In this context, a tire seems like a material which can easily come in handy. Turning it into an aesthetically pleasing piece of decoration is a simple task. We are about to show you how easily you can transform a used tire into a comfortable chair, known as pouf. Take advantage of the round shape of a tire and convert it in a way that it provides comfort for seating or your feet.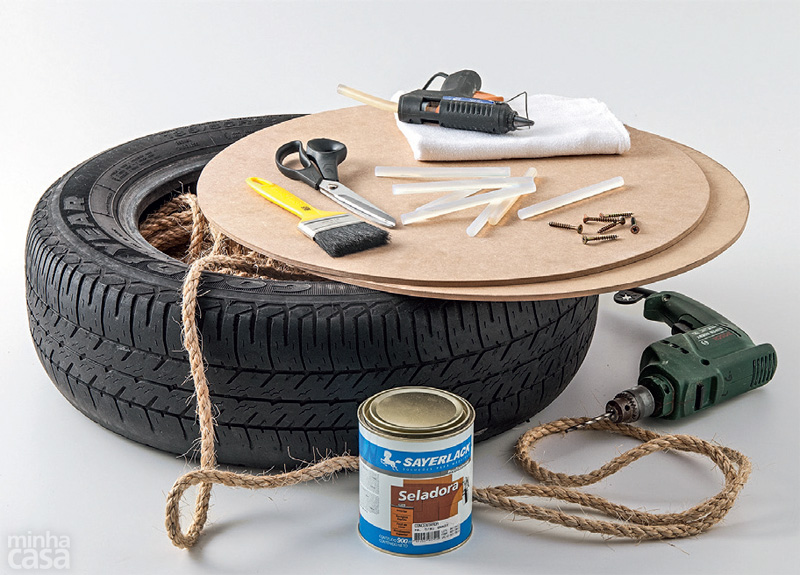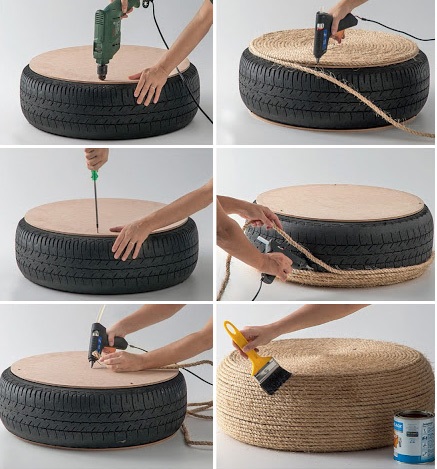 Here is what you need to have and do afterward:
• a couple square pieces of MDF;
• a pencil;
• a saw;
• a pack of silicon;
• a tube of adhesive;
• rope;
• a drill;
• 1-inch screws;
• washers;
• paint;
• lacquer;
• 4 pieces of rubber bumpers or feet;
See all details step by step in the video tutorial below..