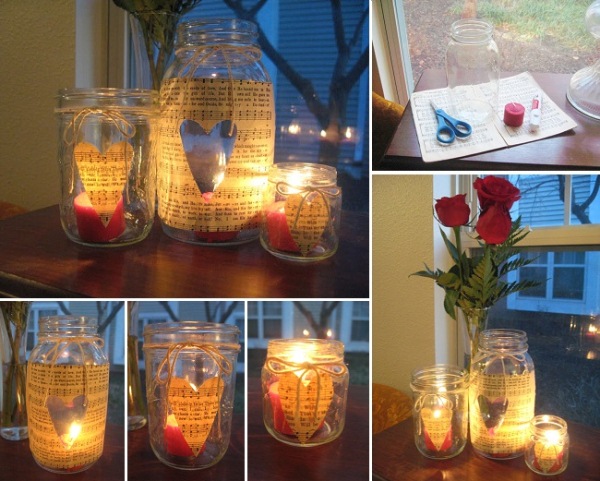 Only a couple of days separate us from the most awaited holiday for couples and romantics worldwide. Valentine's Day is just around the corner and you need to prepare a cozy nest for your loved one? Your troubles are gone because you have this handy tutorial to help you. You will need:
• a mason jar;
• some twine;
• a votive candle;
• old sheet of music or a book you don't mind cutting;
• a pair of scissors;
• a stick of glue;
You have two options for the sheet of music or page of book: either cut out a heart shape and glue the entire leftover sheet or stick the piece of paper heart on the jar. Although you could use more jars and make a nice display or table centerpiece. That way, all the pieces of heart are put to good use. Now, take the twine, wrap it around the mouth of the jar and make a big bow. Place the candle in and your evening is set to be the most romantic of the year.
source: capernaumhome.com