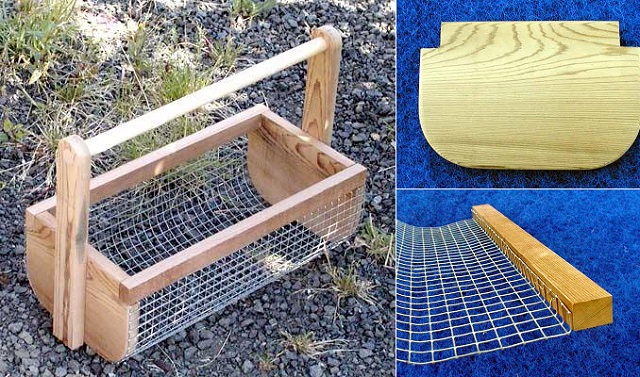 Have you seen those hipster baskets that pop-out on bikes and in the corporate offices? People are more and more attracted by creative accessories and especially handmade ones. The DIY Veggie Basket you can see in the pictures blends the agricultural aspect of vegetarian life and the culinary one. The simple built of this basket makes it suitable for every amateur urban farmer. The design that involves hardware cloth and a couple of pieces of wood will allow you to collect and carry vegetables with ease, as well as wash them quickly, directly in the basket. The holes in the cloth will act like a drainage and leave your vegetables ready for use in a veggie dish. Make the DIY basket by following the building plans provided.
Here's what you'll need:
1″X 6″ cedar 3′ long
1/2″ wire mesh 16″X 16″
3/4″ dowel
Carpenters Glue
Nails
Staples
Cut the ends 5 1/2″X 8″.
Radius the two bottom corners using a 1 quart paint can as a guide.
Cut a 3/4″X 1″ notch in each top corner.
Sand it smooth and remove the sharp edges by sanding.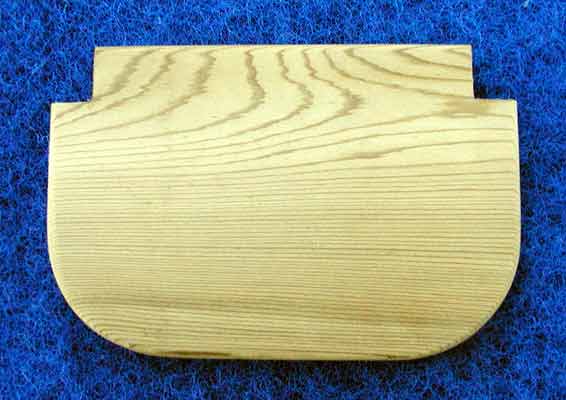 Cut the two sides 1″X 3/4″X 16″. Cut the mesh 16″X 16″. Cut the wires very close to the cross wires to eliminate sharp, pointy wires.
Bend one edge of the mesh 90 degrees 1/2″ in from the edge.
Staple that 1/2″ edge to the bottom of one of the sides as shown.