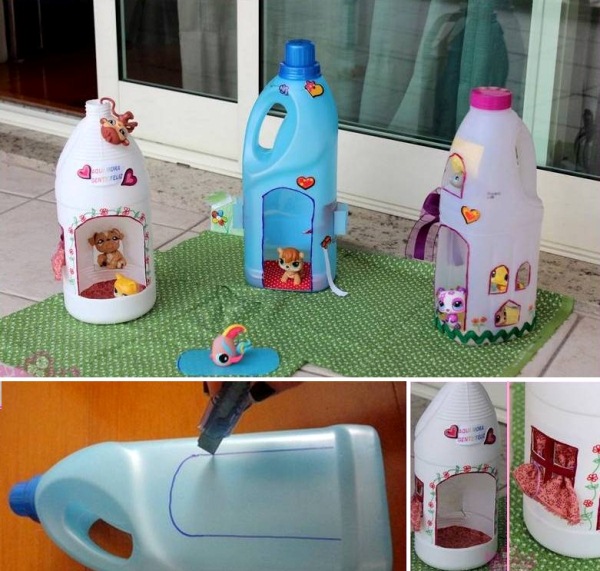 The next idea is a great DIY project in which you can reuse old packaging and create something cute together with your kids. It is great, as it is a project which is fun and creative at the same time. Here is what you'll need for the project: 3 packs of cleaning supplies which you will clean, cleaned Stylus, CD markers, tissues, glue and adhesives.
First of all, we mark the doors and windows with the pen, then we cut the part marked with the stylus. Maybe you can reuse the cut piece for other DIY projects. Then we started to decorate the houses. We made carpets and curtains out of fabric and fixed them on the house with glue.
With the pens, we did the outline of the windows and doors.
You can also use ribbon, bows and stickers to complete the decoration of houses, the way we did in our project. Now all you have to do is to assemble a village together and start playing together with your kids. They will surely enjoy it and will be excited to play with this new toy.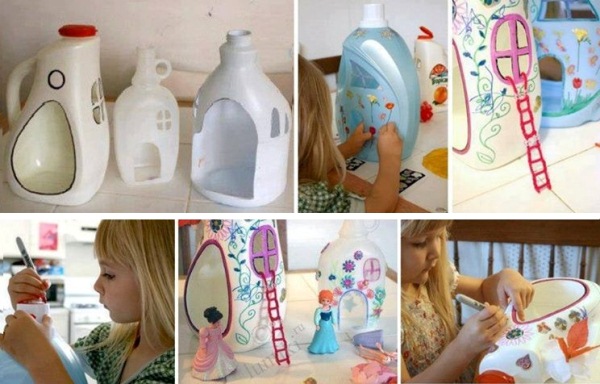 source: Inventando com a Mamãe