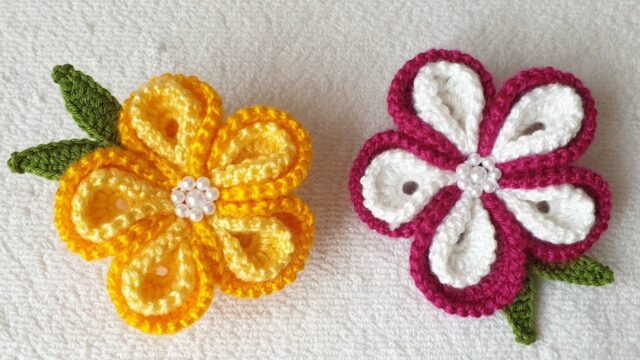 One of the most common crochet patterns is flowers, and once you master the basics, you'll want to explore this pattern more.
So, if you are looking to crochet a double-layered flower, this next tutorial will guide you through it one step at a time. The tutorial is well-explained and has lots of close-ups that will help you get a grip of the pattern more quickly.
You can create lots of beautiful items by incorporating these double-layered flowers and even making patchwork pieces such as blankets or pillowcases.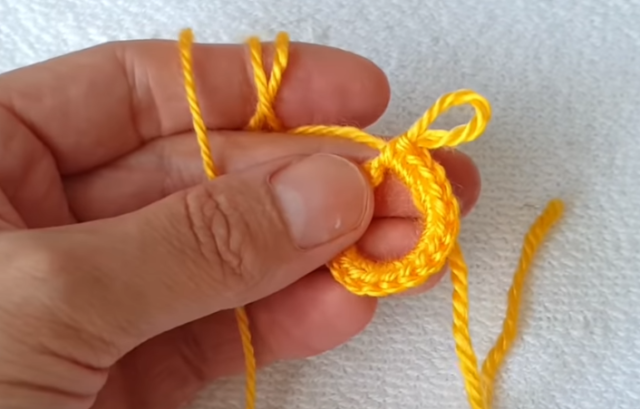 Start by choosing two complimentary colors that will make each other pop and add other small items, such as pearls or sequins.
You can use white pearls, so they'll emphasize the shape of the flower and attract attention to its center.
Start by building the flower petal by petal and layer by layer and at the end, you can even add leaves to the sides.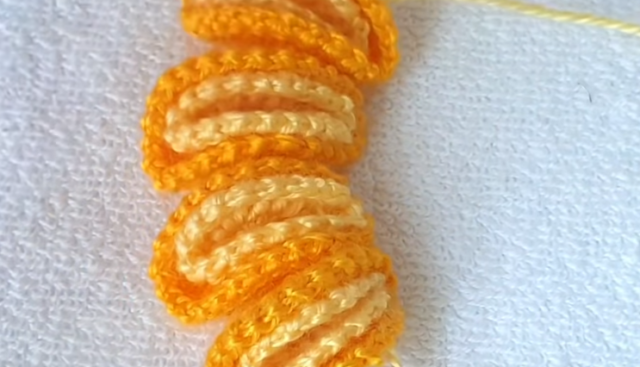 The leaves will make the crochet flower look more real and unique. If you feel like getting crafty together with your friends, you can plan a DIY weekend and start working on that crocheted blanket together.