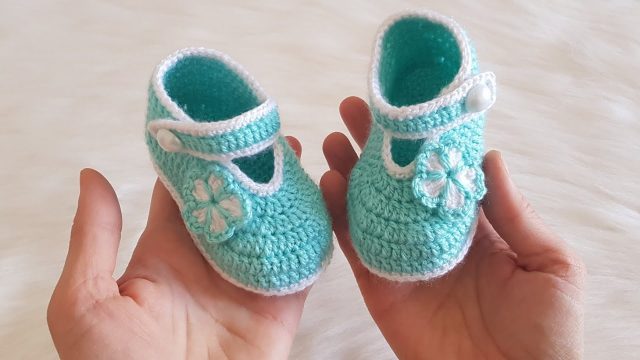 Crocheting is such a calming activity, and if you like surprising your friends with handmade gifts, a crochet item is always a good idea. If you have friends with newborns or there's an upcoming baby shower in the near future, these adorable crochet boots are here to inspire you.
Don't worry if you have no idea how to start this project, as there is a video tutorial provided that will offer you guidance step by step. Once you decide on the yarn type and color, you can get your crochet hooks ready and start watching the tutorial. If you don't feel like tackling this project all by yourself, the good weather is coming, and you can have friends over outdoors and make this cute project together.
What can be more relaxing than spending an afternoon outdoors while doing the most relaxing activity and exchanging impressions afterward? Your friends with babies are going to love this tiny little gift and you can even make them an entire collection, in several colors and with different decorations.