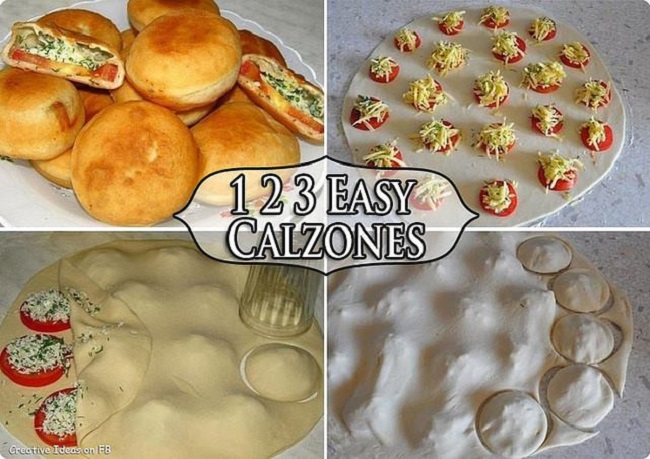 For those of you who like Italian cuisine but don't have that much of spare time to focus on cooking, this recipe will be a delight. It is quick and easy and rich in Mediterranean flavors.
Ingredients
• two sheets of pie crust (you can either make your own or buy two pizza crusts);
• five sliced tomatoes;
• one Tablespoon of Herbs (oregano, basil or any other Italian herbs);
• Parmesan, Mozzarella, Cream Cheese (or a package with a mixture of cheese);
• salt and pepper;
• garlic and butter;
At first, mix the herbs with the cheese. Then continue with the crust. Roll it out and place the sliced tomatoes all over the edge of the crust and then on its whole surface (be sure to cover it all, leave a small space between the tomatoes. Sprinkle a spoon of herbs and all the types of cheese you have on the tomatoes. Pour salt and pepper on them.
Sprinkle the tomatoes again with cheese and cover them with the top crust. Secure it all the way around. Now take a glass and carefully cut out each tomato. This way you will get the Calzones. Check them twice and make sure each Calzone is sealed at the edges.
Grease each Calzone with a mixture of garlic and melted butter and place them in hot grease. They are ready when they become golden brown or they rise up to the surface of the pan.
When they are ready, you can add some tomato sauce for extra flavor and that is all.