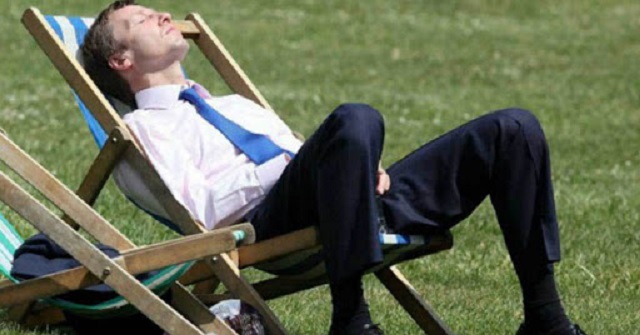 OVER 40? SCIENCE SAYS YOU SHOULD ONLY WORK 3 DAYS A WEEK.
According to a study from 2016, people over 40 should only be working 3 days a week. This sounds quite promising, as with age we tend to get tired more quickly and need to focus more on our health. So, working less should also mean that the level of stress will be reduced which can only benefit the overall well-being of anyone.
The study concluded that people over 40 do much better at their jobs when they work 25 hours as they don't lose focus. The study was conducted by the University of Melbourne and focused on researching cognition and how people over 40 react to certain things when working full-time.
They observed out that a decline in cognition appears when working more than 25 hours a week, which also means that productivity levels decrease. This makes a lot of sense, as the end of the week approaches our brain and body get more and more tired and we tend to recuperate on weekends. Hopefully, governments will start focusing on these types of researches as a 3 days work week could mean more productivity for certain employees, but also a healthier lifestyle.
SO HOW DO YOU FIND A WAY TO ONLY WORK 3 DAYS A WEEK?
Well, that's the part the study didn't explore.
ARE YOU OVER 40?
What do you think about this study?