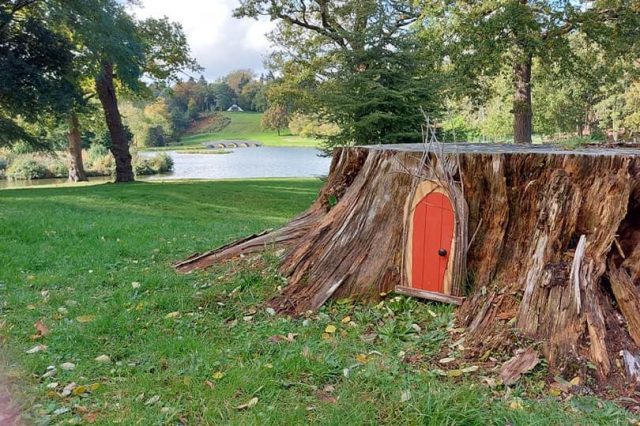 Did you know that the residents of Iceland believe in the existence of elf and fairies and that they live deep in the woods bringing good luck to those who treat their habitat with kindness?
Well, it looks like the inhabitants of Surrey are as well treating their local fairies with respect as some mysterious tiny doors appeared recently in the woodland.
The doors have been installed in Painshill Park from Cobham, having found their new home on tree trunks and hidden walking trays. Visitors of the garden are invited to discover the secret fairy doors and enjoy an enchanted walk in the gardens.
Paul Griffiths, who is the director of the park, declared himself very happy that the fairies have chosen Painshill Park as their new home.
The fairy trail was available for a visit until the 14th of November, but Griffiths will surely invite the magical creatures back to the park as they enjoyed a lot of attention from the visitors.
You can still visit the park's website to read more about this story and see pictures of the fairy trail and their colorful tiny doors.