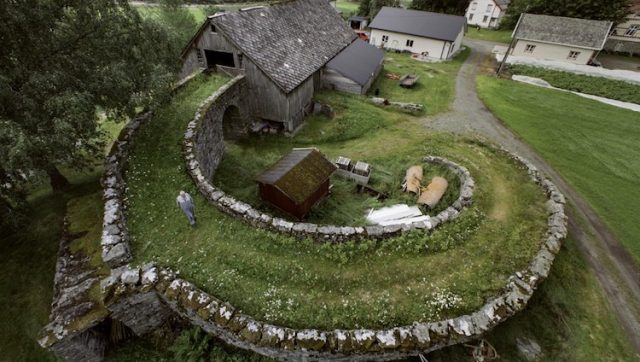 This amazing barn is located in Valldal, Norway and it is an example of the most stunning amateur building skills. The barn features an incredible spiral stone ramp which took 7 years of hard work to build and became famous in 2014 when it was published in Norway's historic barns.
The barn dates back to 1885 and was built by Lars Petter Olsen Valldal, who was a farmer and had a very keen eye for design. Valldal was also a skillful builder and customized his barn by using rocks from a nearby hill.
All these heavy rocks need to be lifted to find their place in the barn, and for this Valldal built a crane device that would help him lift the rocks.
As design and construction brought him more pleasure, he left the farm in his wife's care and he went on building the spiral ramp that leads to the barn. This is a beautiful example of how talent combined with hard work can lead to extraordinary results.