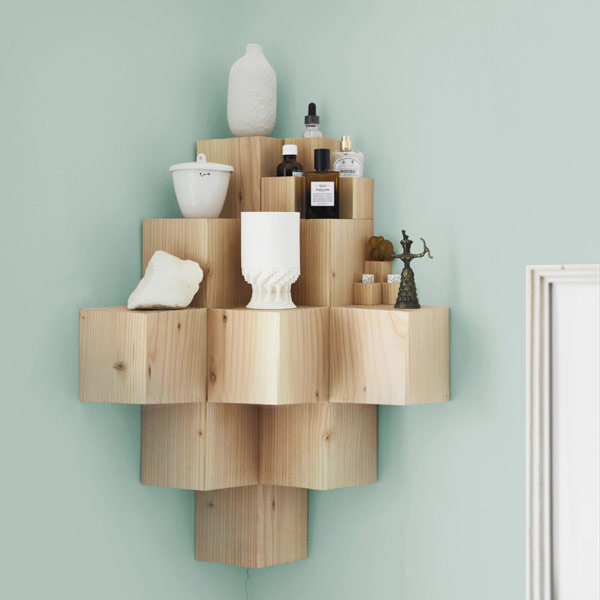 Wouldn't it be great to have an original shelving unit that makes up for a stunning wall accessory or a beautiful piece of furniture? According to the designers at The Fundamental Shop, "A Few Of My Favourite Things is a desktop console or a wall shelf where you can place your most treasured artifacts. Handcrafted in Germany in solid Douglas Fir, the unit can be mounted vertically in a corner, or horizontally on a wall either as a single large shelf or as a series of smaller platforms."
H: 60cm x B: 36cm x W: 36cm.
Each platform is 12cm x 12cm x 12cm.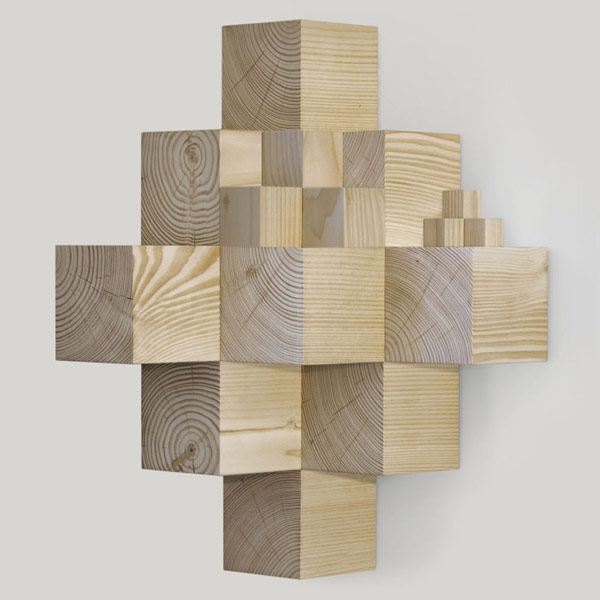 A feature of solid wood in this scale is that as it expands and contracts with the seasons, cracks will develop and grow, adding character and depth of texture to this piece as it matures. These do not affect structural integrity.