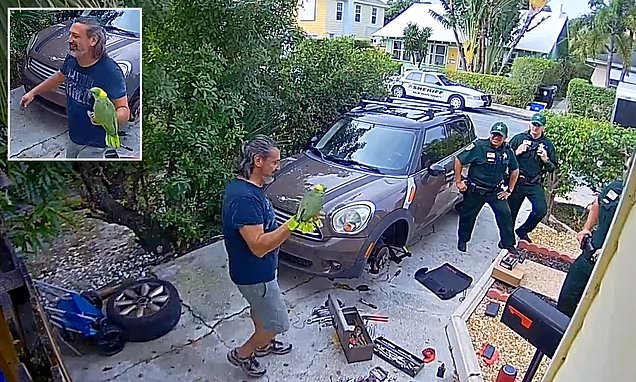 A hilarious incident happened in Lake Worth Beach, Florida where a parrot's screams confused both police and the neighbors. In a quiet neighborhood, while changing the brakes on his wife's car, a man had taken his 40-year-old parrot outside with him.
Rambo, the parrot is a bird with a special personality, as he likes to sing and talk. After a while, the police appeared in a rush and said that they have been alerted by the neighbors, who heard a woman crying for help.
After a bit of confusing, it turned out that it was the screams and singing of the parrot, that were heard by the neighbors and confronted with the situation, even the policeman burst into laughter.
Later, the Rambo was introduced to the neighbors too and everyone laughed about the incident. Since Rambo sometimes likes to scream "help, help, let me out" it is no surprise that the neighbors found it better to call the police for help.
It is a funny story, but also one great example of responsibility since the neighbors took action in alerting the police about troubles in their community.