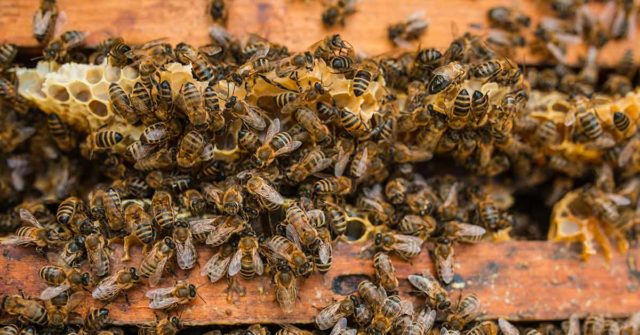 Bees are essential for the balance of our planet and the decline in the bee population in recent years, raised some alarming signs for several countries.
France seems to be among the first ones that decided to ban some specific pesticides, that contain neonicotinoids are killing bees. These types of synthetic pesticides have been first introduced in the 1990s and are known to be harmful to both humans and animals.
Their main compound is a toxic chemical that attacks the insect's nervous system and was mainly used on trees and crops. In recent years, there have been more and more cases of mass deaths in bee colonies and the phenomena was named "Colony Collapse Disorder".
Researches proved that this was a consequence of the use of neonicotinoids, which also affected the environment by polluting the water too and poisoning aquatic life too. The placed a ban on three main insecticides, namely clothianidin, imidacloprid, and thiamethoxam but France took it a step further, also adding thiacloprid and acetamiprid to the list.
Since December 19, 2018, it is forbidden to use them on outdoor crops fields and in greenhouses. However, some French farmers and the FNSEA (the biggest farming union in France) argue that there is not enough evidence to support this ban and that in many sectors, there is no real and efficient alternative to these pesticides.
One of the main concerns is that this type of ban will only contribute to the rise of unfair competition among European and non-European producers.
Numbers also show that the global bee population is in a constant decline, so chances are that more serious bans are to be followed worldwide
Scientific studies show that neonicotinoids cut bees' sperm count and scramble their memory and homing skills, as well as being addictive
"There are pesticides all over the place," Fabien Van Hoecke, a beekeeper in Saint-Aloué in Brittany, who lost 86 per cent of his bees over the winter. While the ban was "a good thing, it won't save us," he told AFP, predicting that as soon as they are withdrawn, they will be "replaced by others".
Source: "France becomes first country in Europe to ban all five pesticides killing bees." The Telegraph. Henry Samuel.
Also: