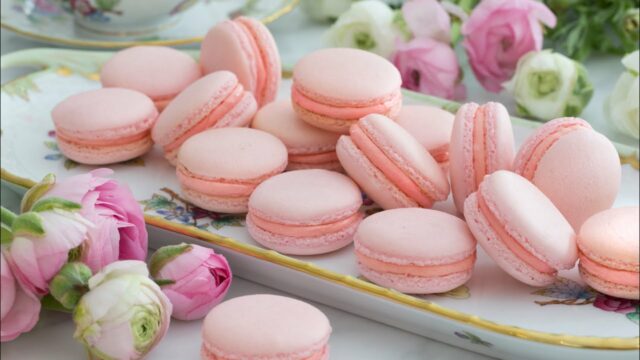 This French macaron recipe makes a batch of the most dainty, delicate, and delicious cookies that will float right into your mouth and disappear.
These macarons are prepared by John Kanell from Preppy Kitchen. "I've packed ALL my tips into this video to help you out because no there really isn't any one foolproof, easy macaron recipe, they are finicky little guys…. If your macarons aren't picture perfect they will still be delicious, so grab you ingredents and let's get baking!"
TOP TIPS FOR MAKING FRENCH MACARONS THE MERINGUE!!!!
That meringue HAS TO BE STIFF! I had no idea French meringue could be whipped to such a thick marshmallowy consistency but all it takes is a bit of extra whisking. You'll notice the meringue start to fill the whisk when you're getting close to the right stage. Age your egg whites! Separate the eggs, place the whites in a clean glass, cover with plastic wrap and let them hang out in the fridge for a few days before using. This will dehydrate them and make them perfect for macarons.