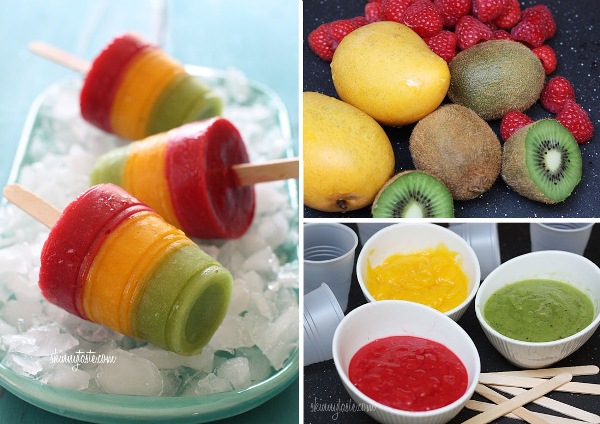 Summer is on the way, and we must prepare properly … with fresh fruit, of course. What we have here is a cool recipe for the hot summer days. You can get from using fresh fruit all you need and more .. vibrant colors and fresh flavors. You can use any fruit you wish.

Ingredients:
9 tbsp water
2 tbsp sugar
5 oz kiwi, peeled
6 oz mango, peeled
6 oz fresh raspberries
Servings: 4
Make a simple syrup by combining water and sugar in a small pot and bring to a boil; boil for about 4-5 minutes on medium heat. Set aside.
Puree fruit separately in the blender. Set aside in 3 small bowls.
Divide the simple syrup between the fruit purees and mix in.
Equally fill four small 5 oz cups with the kiwi puree and place in the freezer; freeze one hour.
Add mango puree and freeze 20 minutes. Insert sticks and freeze at least 2 hours. Add raspberry puree and freeze overnight.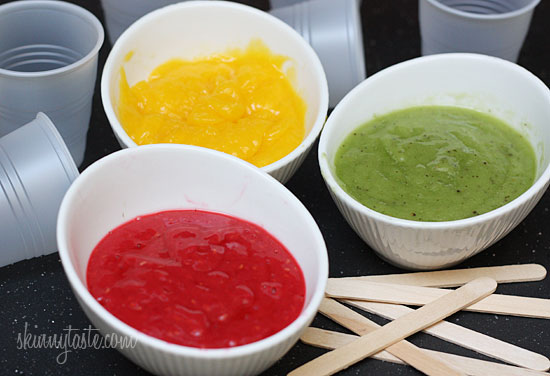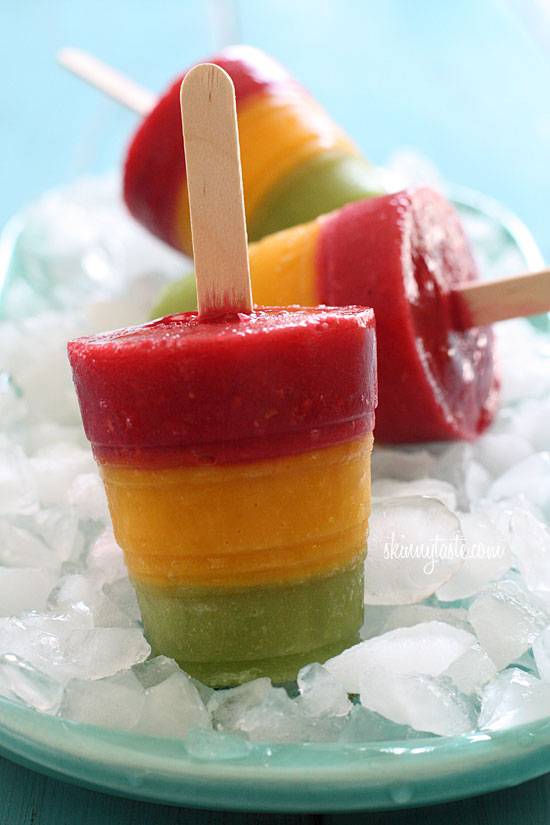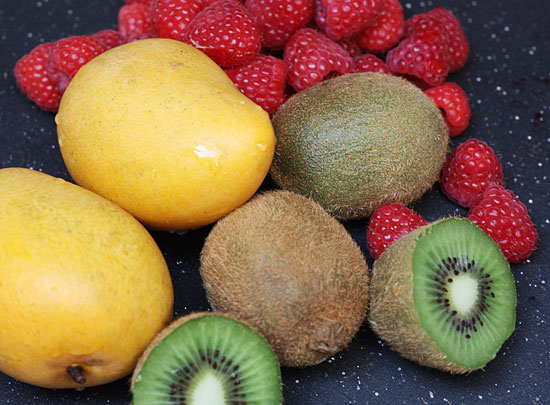 Source: Skinnytaste