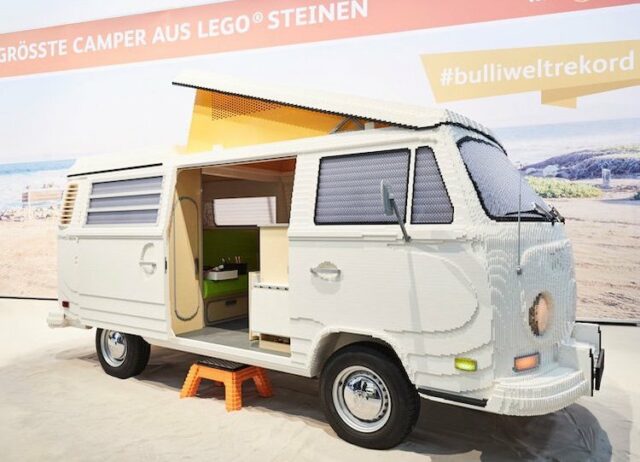 The Volkswagen camper is already considered a cult car, and it has been featured in movies, commercials, and even photoshoots. But for the true fans of the VW camper, two LEGO-certified master makers have built something really special that will capture their attention. The two made a life-sized replica of the VW Type 2 Kombi in 6 weeks, using 400,000 LEGO pieces.
The most amazing thing about this giant toy is that it can be visited and 2 adults can enter the interior of the car at the same time. The eye-catching piece was showcased at the f.re.e. Travel and Leisure Fair in Germany and it is a heartwarming tribute to the original car.
Builders Rene Hoffmeister and Pascal Lenhardbuilt have thought about every tiny detail and even made toothbrushes, sinks, and dishes for the camper's interior. The LEGO model also features surprise elements such as retro artwork and a spiderweb on the side of the sink to be as true to reality as possible.
The two installed a steel frame first, before starting to build the LEGO camper, to support the weight of the pieces and the model now weighs 1,543 pounds.
If you feel like building your own LEGO VW camper, you can always have access to the home version by buying the LEGO Volkswagen T1 Camper Van kit.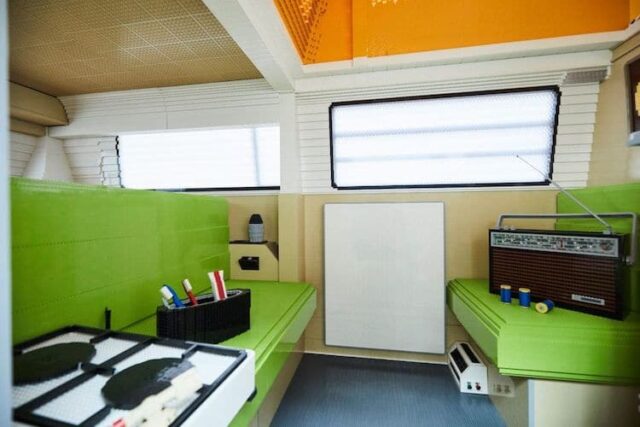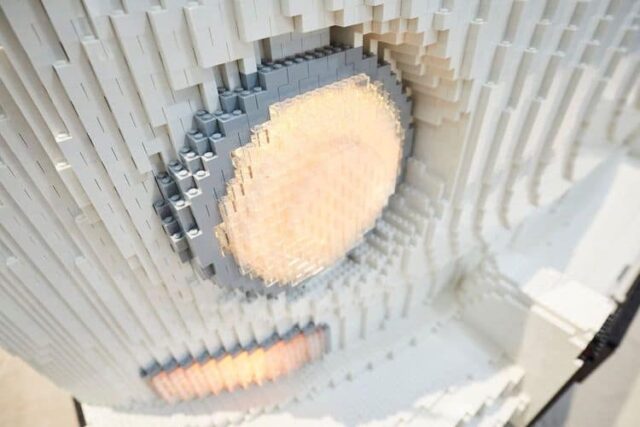 All images via Volkswagen.