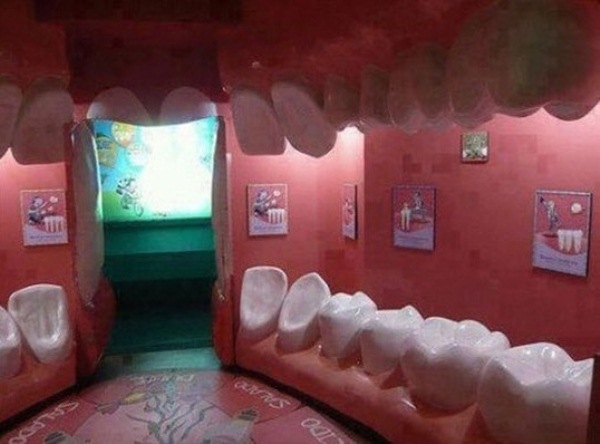 When you go to the dentist, do not do it with the greatest pleasure on the contrary you want to leave as quickly, because the problems with teeth are very bad. When you're in the waiting room, and hear other people how screaming in pain is clear … you want to go home.
A dentist who lost a lot of clients probably for this reason, thought of a way to make them to forget what follows for them, and turned to a designer to create a funny decor, to convince clients not to leave the dentist's waiting room, because it is as funny as will be on the dentist chair.
What do you think about this project? You go gladly to the dentist if they have such a decor ? Probably not, but I have to mention that it is a good idea.