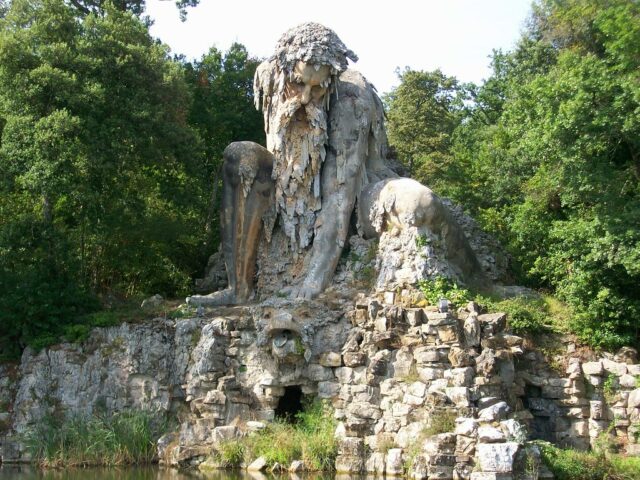 Florence, Italy is known for its beautiful architecture and rich history, and the Medici family's imprint on the city and its culture still lingers in modern times. Villa Demidoff, which is located north of Florence, was bought by Francesco I de Medici in 1568 and faces the most beautiful hillsides of the region.
The park surrounding the villa is also home to a giant and impressive sculpture named Colosso dell'Appennino and was installed in 1580 by sculptor Giambologna. The immense sculpture sits on the side of the pond like a silent guardian and watches over the lush scenery. Originally the colossus was surrounded by several bronze statues, but unfortunately, over time they all got stolen or have gone lost. But the massive stone structure continues its eternal watch and remained almost untouched by the passing of time.
Nature also seems to have adopted the colossus and covered it in with its greenery in some areas, creating a natural blend between the sculpture and its surroundings. If you would like to visit Florence, Villa Demidoff will be surely worth your time if you decided to also take a trip to the Italian countryside.