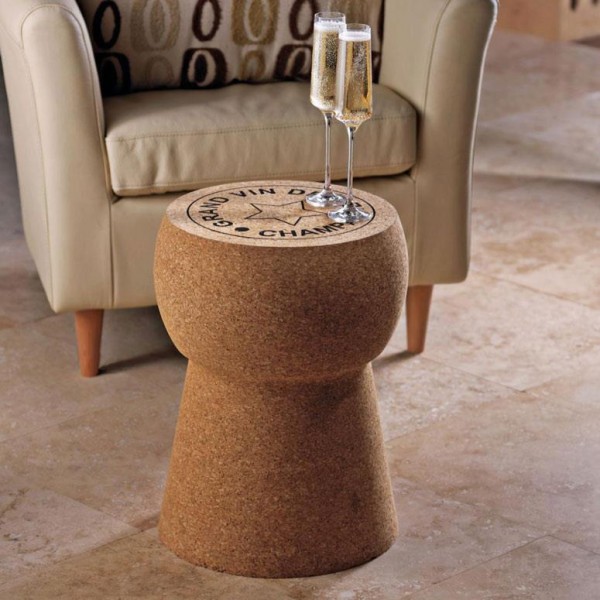 How would you describe a natural and romantic setting for a glass of champagne? Maybe with flowers and scented candles with grape flavors…But no … we have here something else … we have something concrete and original … a table/stool shaped cork.
Superbly made of solid fine quality Portuguese cork, it serves as a stool, an end table, flanked beneath a glass top to create a cocktail table.
Sturdy, stable, altogether eco-sustainable, it can be used indoors or out but best to keep it sheltered from the elements on a covered porch or canopied terrace when not in use. What do you think about this product?