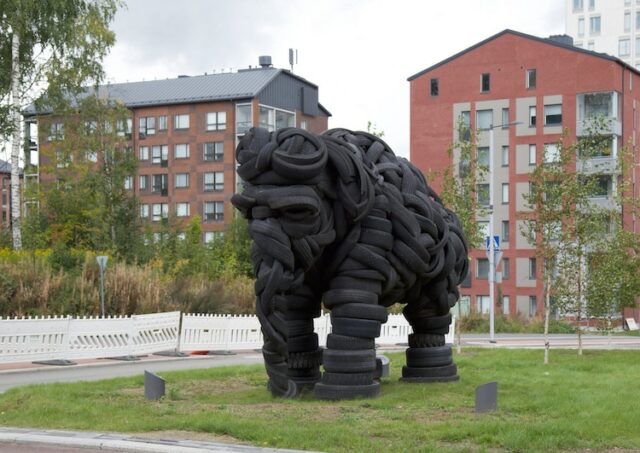 Contemporary art is always surprising and in many cases misunderstood, but if you pay attention closely, the pieces have a broader meaning.
Villu Jaanisoo is a contemporary sculptor from Estonia who uses recycled and unconventional materials to build his statement pieces. He is currently on an art residency in Finland and expresses his worldviews through art, building thought-provoking sculptures.
One of his most recent pieces is the 2018 Elephant sculpture, which was made from recycled tires and steel and can be seen in a public park in Jyväskylä. Jaanisoo uses materials with a past to give them a new purpose and at the same time, create a sense of continuity.
By placing his non-traditional sculptures into a familiar space, he builds a contrast between his work and the environment. But Jaanisoo has experimented with reused materials and rubber before, and among his most well-known works are a huge rubber duck, a gorilla, and giant palm trees.
All these peculiar pieces, installed in a familiar environment will force the viewer to reflect not only upon the artwork itself but also on the surroundings, the falling of light and nature.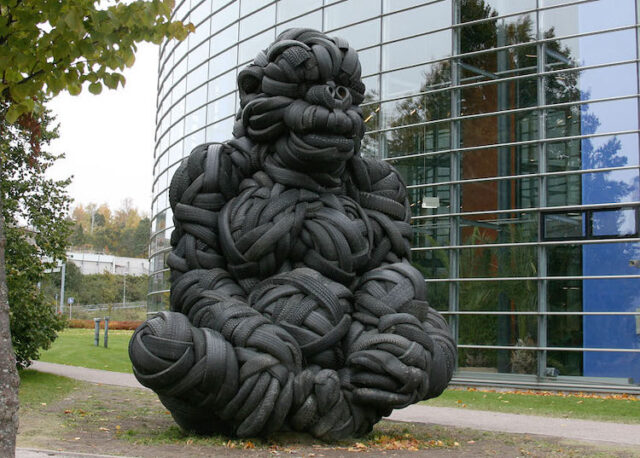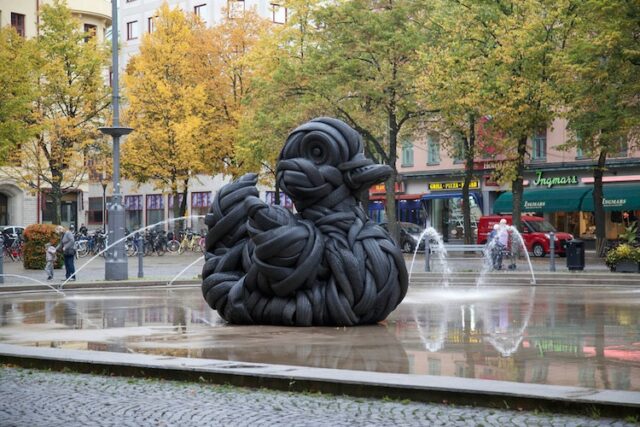 Villu Jaanisoo: Website