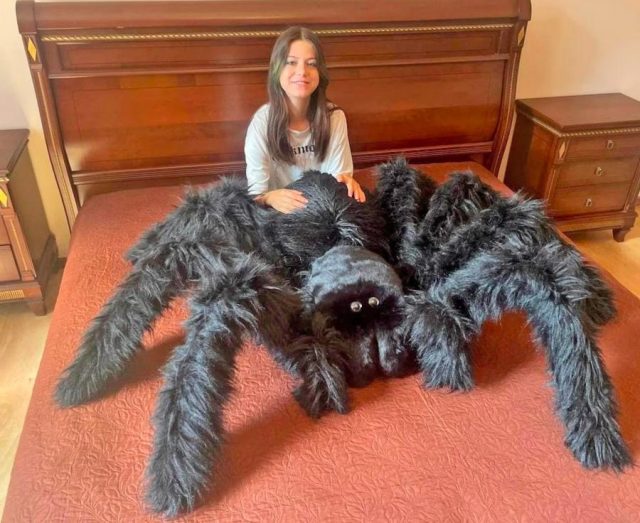 Are you afraid of spiders? If yes, then this next pillow will surely give you the creeps. But if you want a giant and fluffy place to put your head on after a long week, it can be the best companion. Even if you don't like spiders, you cannot ignore the snuggle factor here, as this giant spider-shaped pillow looks more than welcoming. The pillow can be purchased from the link below, from Ukraine, and by buying from this shop you can also support the local artists which are struggling to make a living in these tough times. The pillows are all tarantula replicas, with a set of eight legs and are made to be as comfy as possible.
You can purchase them from HERE…
The huge pillows come in two sizes: 4.9 or 6.25 feet and in two colors, black or white. They are all handmade, using a metal frame that has faux fur and plush on it to create the body and legs of the tarantula. The giant tarantula pillow can also be used as a smaller couch or simply as a decoration, it is up to you depending on the available space.