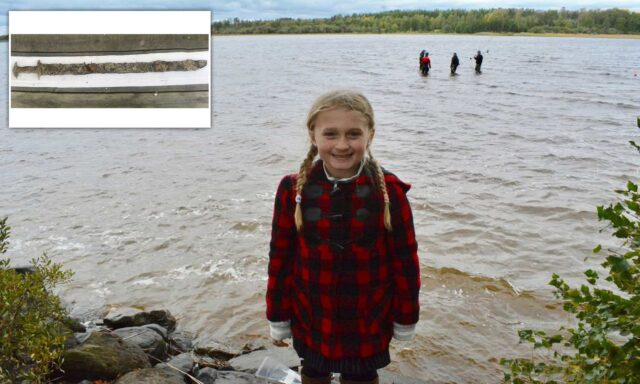 Nordic countries are not only the land of good home design and cozy atmosphere but also the place where Vikings lived centuries ago.
One very lucky 8-year old girl hit the jackpot when she pulled out a pre-Viking era sword from a lake in Sweden. Saga Vanecek was on holiday with her family at Vidostern lake in Jonkoping County when she saw the sword on the bottom of the lake.
After being examined by experts, they discovered that the sword is 1,500 years old which was a shocker to everyone. During Saga's visit, the water level was very low, so she easily spotted the sword in the lake and mistook it for a stick at first, but after a closer look decided to pull it out and show the sword to her father. The sword ended up at the local museum and it is a very well preserved one, and Saga was very lucky to spot it in the water.
After the discovery, a team from the museum went to look for more relics around the lake and found a brooch dating back to the 3rd century after careful excavations. Only time will tell what other treasures lie in the waters of the Vidostern lake.
source: nbcnews.com