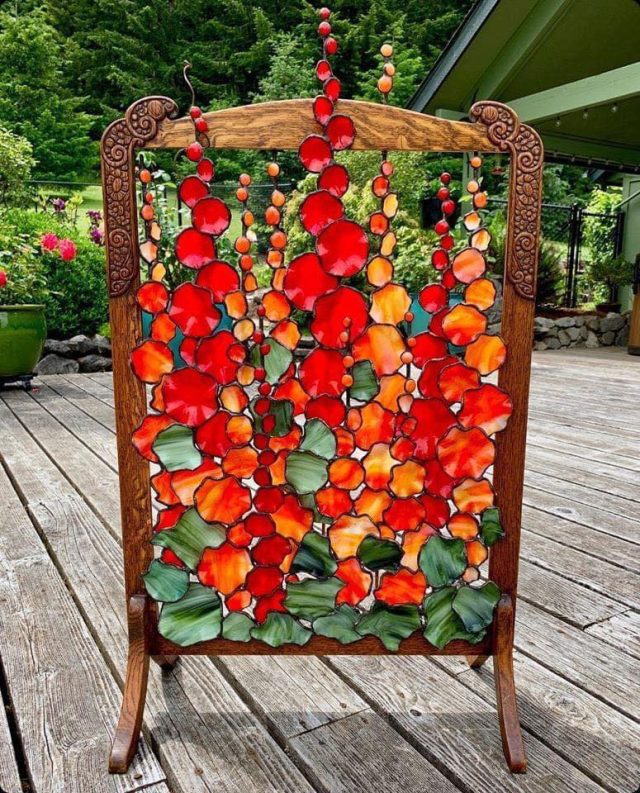 Glass art is fascinating as it can be put into so many perspectives, depending on the lighting. Glass artists learn and practice for many years to truly master the art of glass-making, as it requires patience and a lot of sleepless nights.
This amazing piece was created by Laurel Yourkowski, a glass artist who specializes in decor pieces that truly pop. The choice of color is a bold one, mixing red pieces that resemble poppy flowers with green areas, that represent leaves. The pieces have different textures and some even look like they have been bent, creating fluidity and flow in the piece.
The several shades of red used in different pieces create a beautiful melange and the antique frame just adds even more class to the piece. If you would like to learn more about this one and other pieces, you can visit the artist's website and let the art inspire you. Who knows, you might even order something for your home or order a custom-made glass sculpture for yourself.