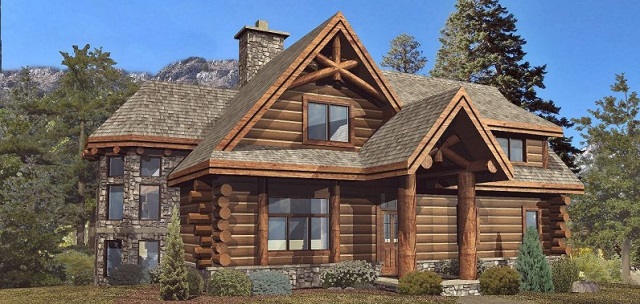 Wouldn't it be nice to have 2,576 square feet of gorgeous log home for use in the serenity of Nature? If you're planning to build a nest in these conditions, you have reached the perfect location for that. We're supplying you with the blueprints to do that. Well, actually the merit is of the architects and designers from Wisconsin Log Homes. The log structure they have come up with has 3 bedrooms, full bathroom, kitchen and plenty more spanned on 2 floors. The house boasts a superb multi-level window in a high-ceiling grand living room right next to the wonderful kitchen. The master bedroom is cleverly positioned on the main floor so you can reach the inspiring natural surrounding relatively fast. The whole structure uses logs and stone in a beautiful architectural manner.
First Floor: 1,536 sq. ft.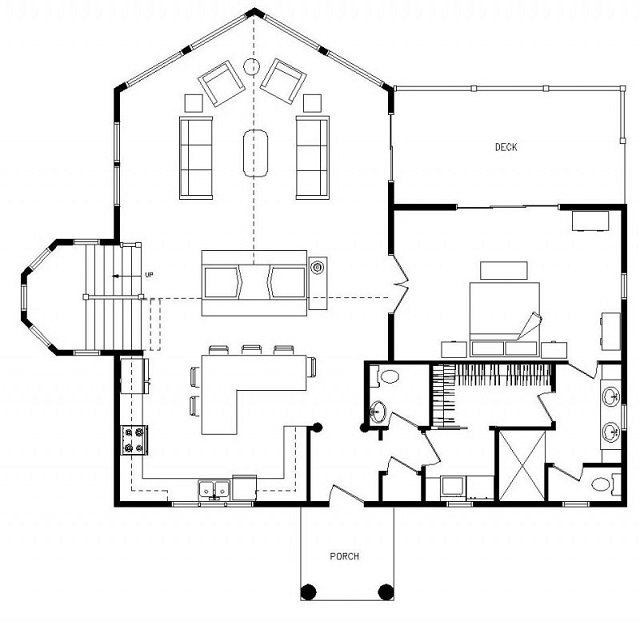 © Wisconsin Log Homes
Room Dimensions:
Kitchen 16′ x 17′
Greatroom 23′ x 21′
Master Bedroom 19'6″ x 13′
Upper Bedroom #1 12'6″ x 12'6″
Upper Bedroom #2 12'8″ x 12'6″
Upper Office 13′ x 12'3″
Second Floor: 1,040 sq. ft.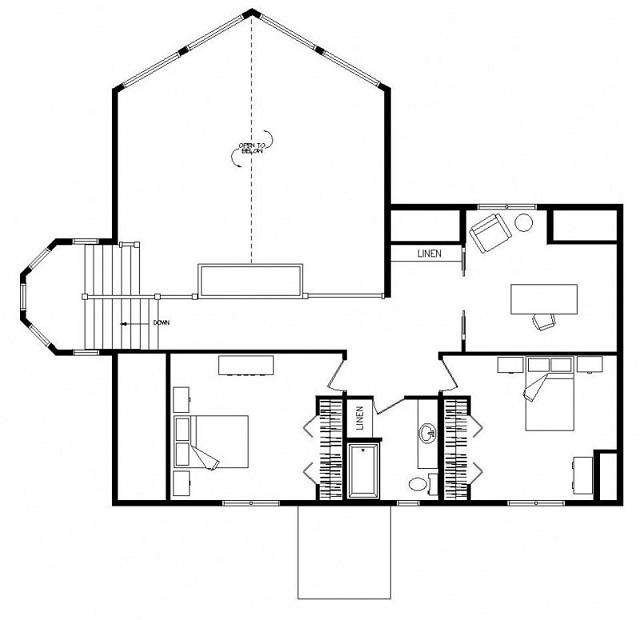 © Wisconsin Log Homes
Visit the Wisconsin Log Homes official website to get the blueprints for this superb house right away.
Wisconsin Log Homes, Inc
Toll-Free: 1-800-678-9107
info@wisconsinloghomes.com
www.wisconsinloghomes.com