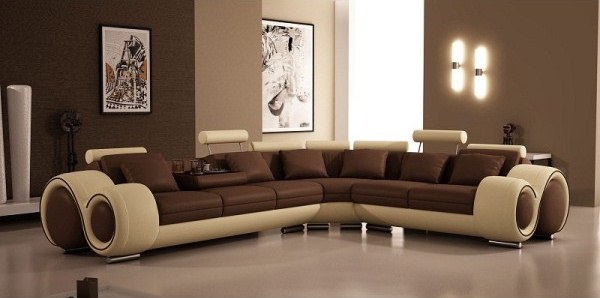 This "Florence" sofa is a great example of mixing fashion with comfort. Its unique design offer a lot of space for relaxation. Its innovative design includes some functional design elements, such as the two outer seats which can be folded down as well as the backrest which can be turned into a space where you can rest your feet. In addition to this by folding down the the back of the square side, you can find a shelf for snacks and drinks with 2 integrated cup holders.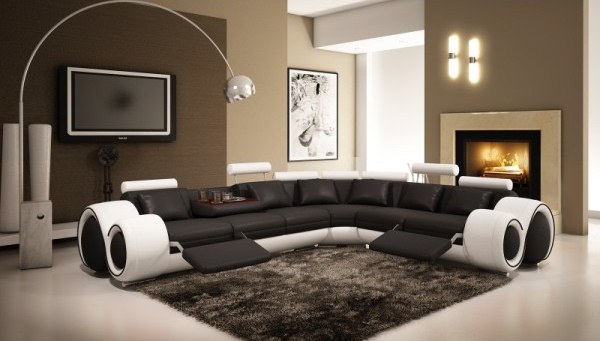 This sophisticated leather sofa is available in a wide range of colors. You can relax by using the two footrests, and it also has an adjustable height so it can fit your needs. By folding down the backrest, you'll find the very practical detail, the tray that provides a perfect place for your snacks and drinks.
The head and neck rolls are also individually adjustable and suitable for anyone. With its unique charm this sofa captivates the Italian flair, which manifests itself through the line guides and the elegant decorative pillows. The "Florence" sofa is the perfect place to finish a busy day.