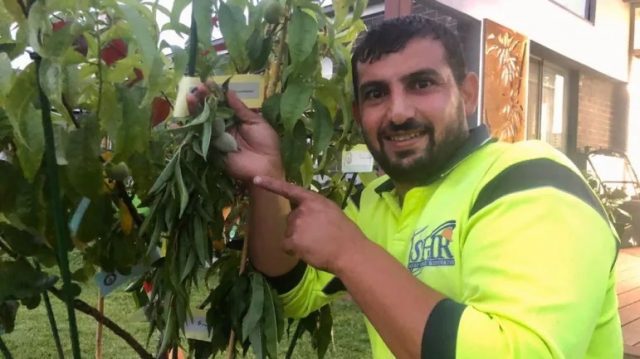 Hussam Saraf from Australia broke an interesting record by owning a tree that bears 10 different types of fruit.
Saraf lives in Shepparton, Australia where he works at a school as a multicultural officer and considers the peculiar tree to be a metaphor for the diverse world we live in.
The grafts he put in the tree all represent different cultures living together and bearing fruits and representing how different species or people can cohabit together peacefully.
Saraf received the Guinness world record for most types of fruit on a single tree and he is happier than ever that he can showcase the tree to the entire world.
His tree contains
white nectarines
yellow nectarines
white peaches
yellow peaches
apricots
peachcots
almonds
cherries
red plums
gold plums.
Of course, not all the fruits have the same season in which they bloom, but his tree is still considered one of the most unique in the world and one filled with diverse colors and shapes.