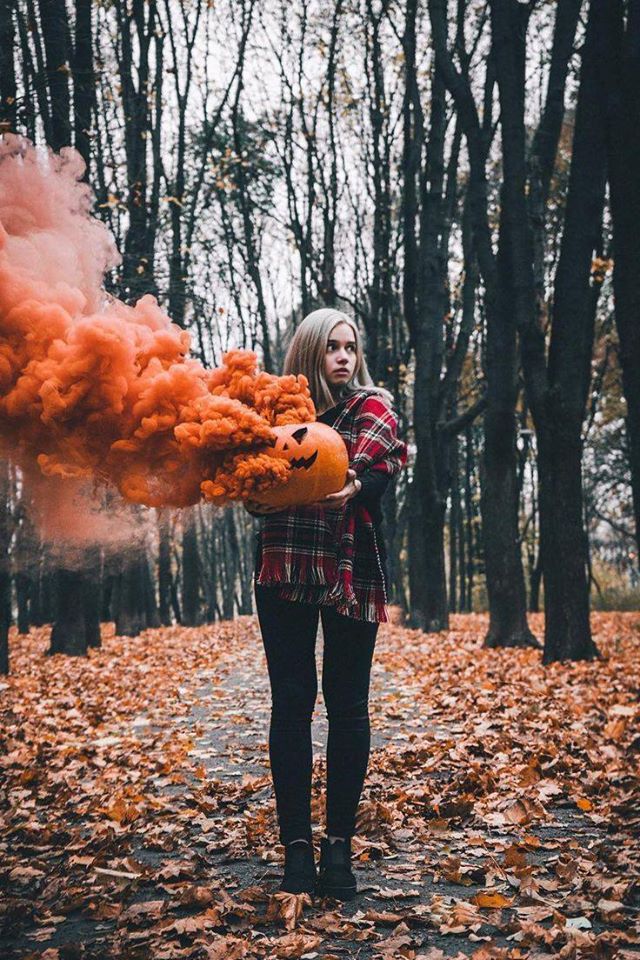 This amazing Halloween idea will be the star of your social media posts. If you want a fun Halloween project that looks amazing on camera, then pumpkin smoke bombs are this year's best idea.
The Internet is already full of pictures featuring people in the woods holding up colorfully smoking pumpkins and they are a huge success. The pictures have a great atmosphere, especially those shot in the woods, among beautifully colored leaves and the colorful smoke adds a nice touch.
You can gather your friends, or plan a photoshoot with your children, as people of all ages are going to have a lot of fun with these smoking pumpkins. There is an entire website dedicated to colorful smoke grenades that can be placed inside the pumpkins, so just order your favorite color, and start planning the photoshoot right away. Don't forget to share your pictures on your social media accounts!