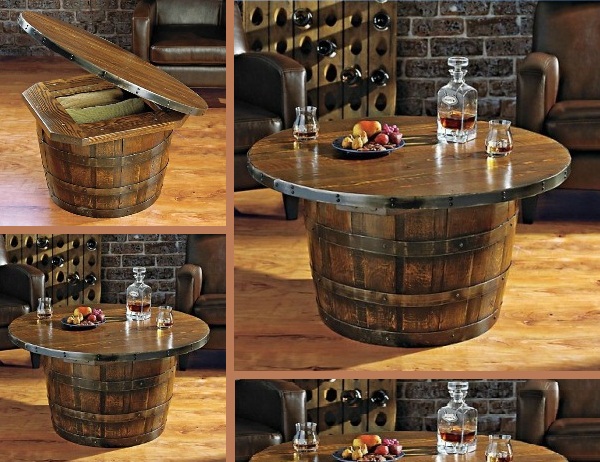 For lovers of all things vintage, the base of this coffee table is a genuine oak whiskey barrel that once called a Tennessee distillery home. Reclaimed and repurposed into an artisan-crafted table, the hinged pine top opens to ample storage. A hand-stained finish highlights the weathered beauty. The authenticity of the barrels, and the fact that each piece is handmade, means that no two are exactly alike. Can be found on Amazon.
Dimensions: 20"H x 38" Diameter.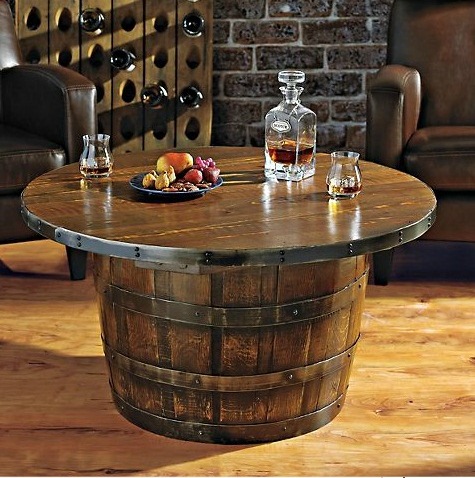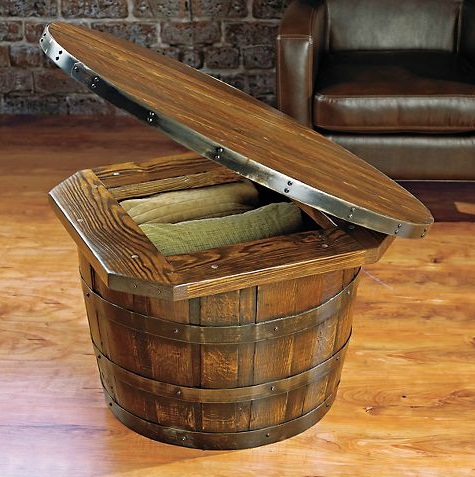 Ready for more amazing ideas? Check below!