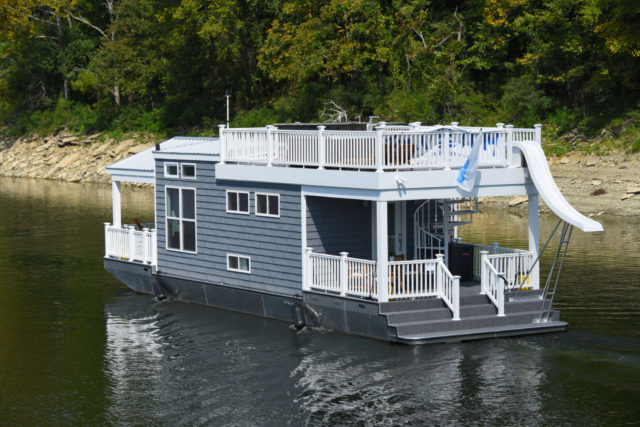 Harbor Cottage Houseboats specializes in building large floating homes, but occasionally, they also do some smaller projects such as this tiny home.
It is a beautiful floating home, perfect to be used as a vacation house in the summer. The house has an amazing outdoor and indoor space, elegantly decorated with modern textures.
The deck is equipped with a hot tub from where you can enjoy the views, but also relax on a colder day.
Indoors, you are going to find a living and 2 sleeping areas, a fully equipped kitchen and a bathroom so the space is perfect for a couple.
The entire space has 400 square-feet and the boathouse is 16′ wide and 52′ long. It also has an amazing roof deck, for sunbathing or reading and a porch accessible through a spiral staircase.
Take a look at the pictures and the video presentation to see all the elegant details.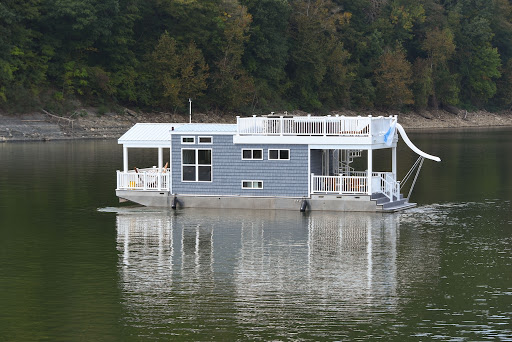 Energy Efficient
All boats come fully insulated in walls, ceiling and floor with high quality windows and an efficient central heat pump to match.
Harbor Cottage Houseboats are manufactured near beautiful, scenic Lake Cumberland in south-central Kentucky.