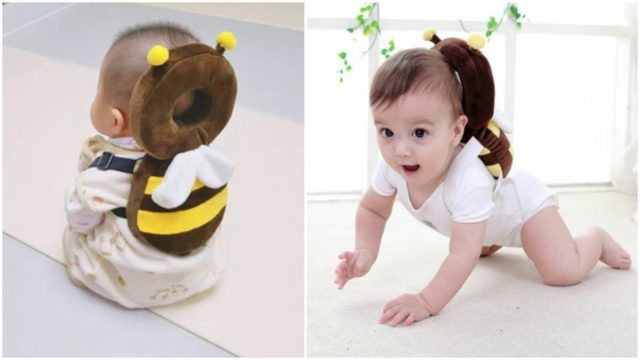 Babies don't have their sense of balance developed in the first months of their lives. That is why learning how to sit up and stand will take some time, but there are a few helpful tools that you can use to make balancing easier for your toddler.
To prevent accidents and a head injury, you can invest in this clever bee backpack which comes with a head protector. The top part of the backpack is there to protect your baby's head in case of falling on his/her back. The way it works is that you'll have to place the backpack in your baby and then just adjust its straps on their chest. Besides offering safety and protection, the backpack will also prevent the development of the flat head syndrome.
The coolest part is the backpack's design as it comes in various forms, such as the bee backpack, the spiderman backpack but also the owl backpack. You can purchase it from Amazon, and it will surely be a great investment and one that will keep your baby safe.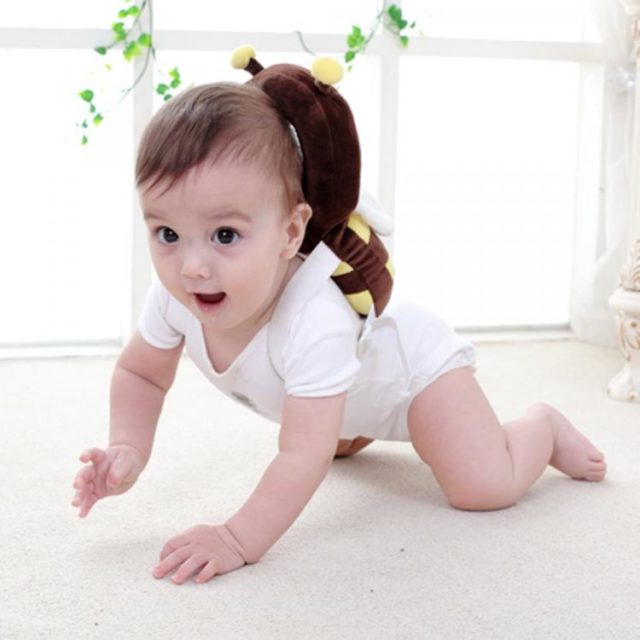 Find it HERE…