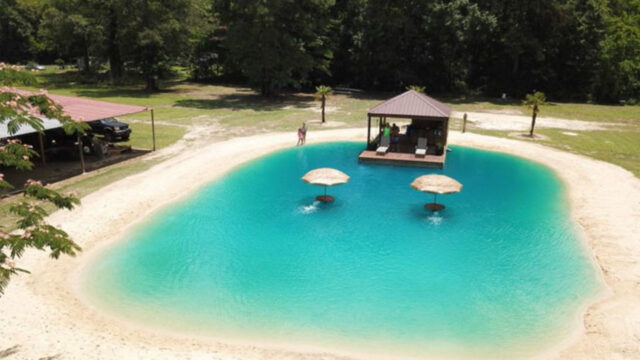 Sometimes there comes an opportunity in life that can turn your life around in the blink of an eye. The 35-years-old Eric White used to be a homeless man but now he is a millionaire.
He is the owner of Zydeco Construction, a Louisiana-based business that specializes in building beaches in backyards.
White told USA Today, that when he was 15 years old he became homeless for 8 months and also dropped out of school. While searching for job opportunities, he discovered that construction is not only what he is good at but also a passion of his.
That was the moment, he thought that it can become more than a simple job and he started thinking about ways in which to turn his passion into a business. White took his career to the next step when he became the manager of a Baton-Rouge based construction company and learned more about what it means to run a business.
After years of working for others, he finally started his own business, called "Cool Pools" and eventually sold it for more than a million dollars. After that, he invested in Zydeco Construction, a company that makes swimming ponds that resemble small beaches in the customer's backyard.
The ponds can be customized with accessories and gazebos, but also outdoor kitchens. Such an outdoor beach costs $20,000, but the investment will transform a regular backyard into an exotic scenery.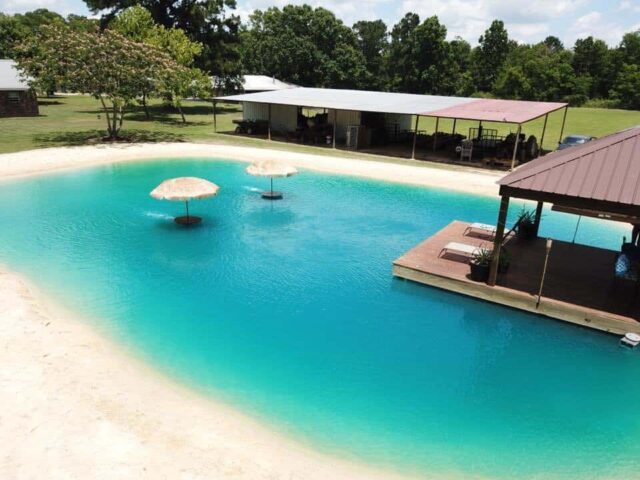 A man-made beach.
Zydeco Construction, LLC
Zydeco Construction was the White's next venture. The company builds beach-like "swimming ponds" that are crystal blue and have 360 degrees of sand surrounding them. Each pond is completely customizable and is outfitted with accessories, including outdoor kitchens, gazebos, umbrellas, and volleyball nets.