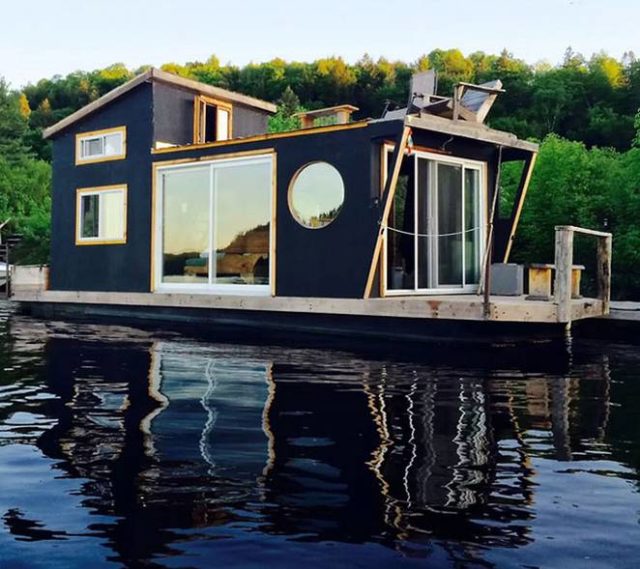 Beautiful Floating Tiny House! A houseboat which is also winter-proofed can be a lovely destination for your next vacation. Spending a few days in this nice tiny house on water will certainly give you the relaxing time you deserve. The design of The River Den is simple yet modern, boasting a 253-square-feet interior. It has a splendid rooftop deck to spend those sunny days on it. For the colder seasons, the fully insulated and double-paned glass windows together with the wood stove will provide the comfort you need. All the water you will use in the kitchen comes directly from the river via a pump. Also, there is a special element worth mentioning: a removable wedge roof which allows the height of the roof to be lowered in order to make the tiny house legal to move on roads. Watch the video provided to find out how it really is to live on an awesome and modern four-season houseboat!
In this video, we meet Bonnie from Wakefield, Québec, Canada who is living on a gorgeous tiny house boat that is full of character and charm.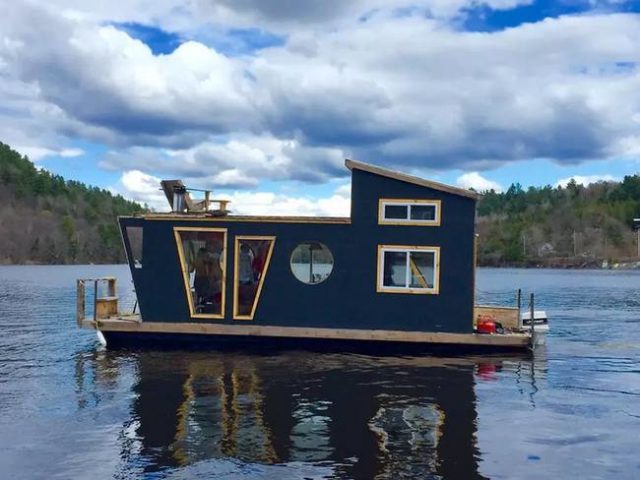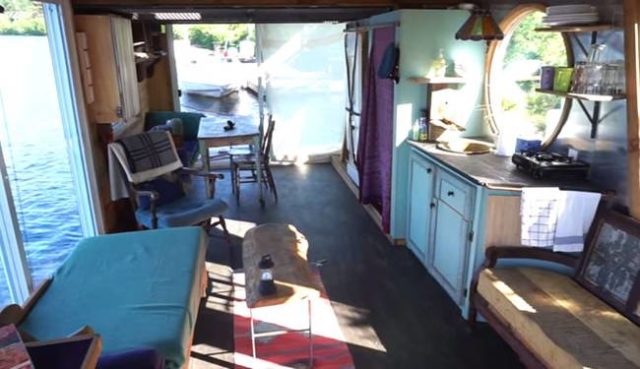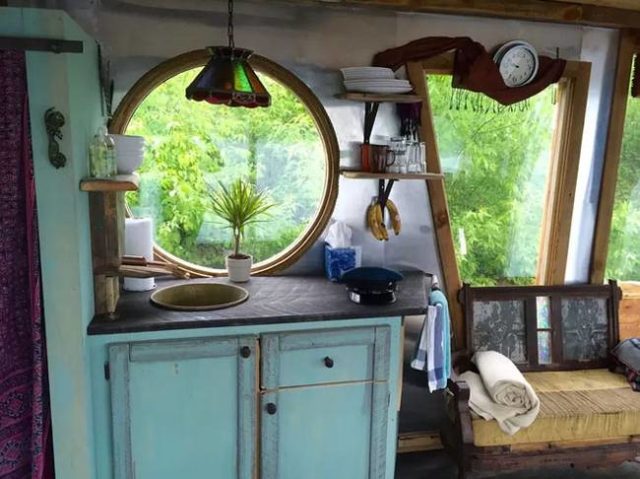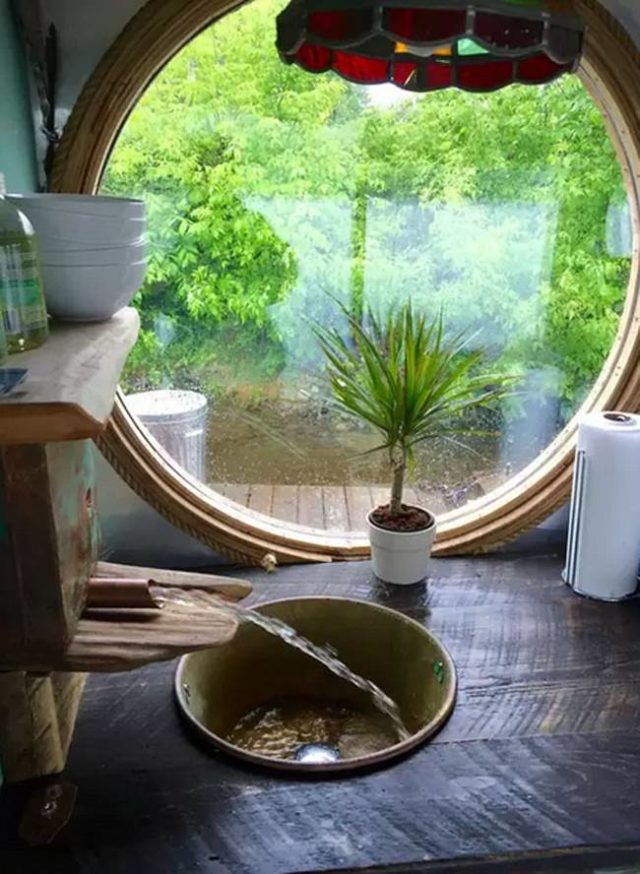 The boat is docked on the shore of the Gatineau River and Bonnie lives in it as often as she can when she's not renting it out on Airbnb.