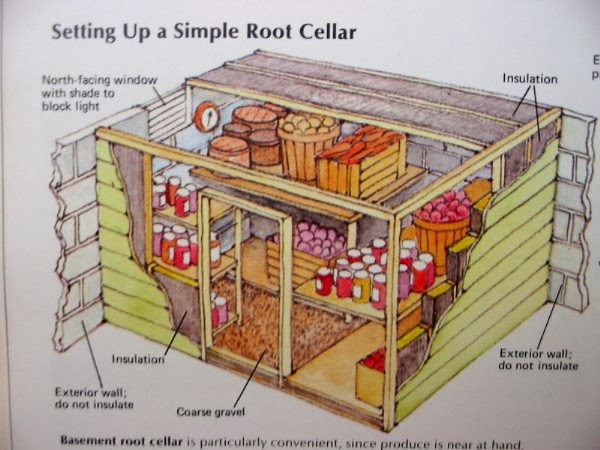 Root cellaring is a clever way to store vegetables, but if all this sounds new to you than you are going to need an initiation in this concept. The root cellaring technique is very convenient is you want to grow more types of vegetables at once and have fresh food all year long. The next book will introduce you to the beginnings of root cellaring, the history of home grown fruits and vegetables and the advantages of this technique. You will see that once you understand how effective root cellaring can be, it will become much easier for you to store fresh food in a healthy way.
Root cellaring, as Mike and Nancy Bubel explain here, is a no-cost, simple, low-technology, energy-saving way to keep the harvest fresh all year long.
In Root Cellaring, the Bubels tell how to successfully use this natural storage approach. It's the first book devoted entirely to the subject, and it covers the subject with a thoroughness that makes it the only book you'll ever need on root cellaring.
Root Cellaring will tell you:
* How to choose vegetable and fruit varieties that will store best
* Specific individual storage requirements for nearly 100 home garden crops
* How to use root cellars in the country, in the city, and in any environment
* How to build root cellars, indoors and out, big and small, plain and fancy
* Case histories — reports on the root cellaring techniques and experiences of many households all over North America
Let's take a look at key points from the book "Root Cellaring" by Mike & Nancy Bubel. I'd consider this one a must-get, and I purchased the book from HERE…
The authors found with proper planning they could produce about 33 kinds of vegetables for winter storage. More details here…