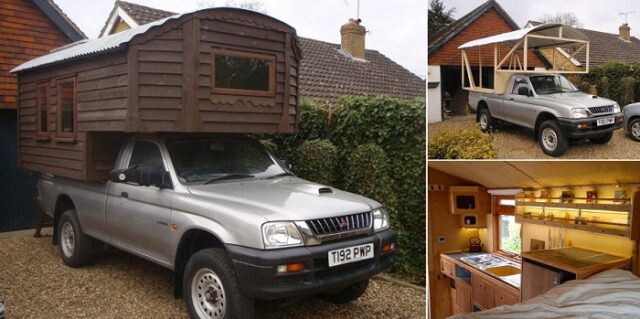 If you love camping but wish to have a bit more comfort then a tent can offer you, it might be time to start building a truck camper. A mobile camper is a great way to enjoy a good night's sleep, have enough mobility and change camping places whenever you feel like.
Such a camper can even become a temporary tiny home if you want to take a sabbatical leave or work remotely for a while. At a first glance, building a house inside an RV might seem like a hard task, but with plenty of tutorials and tips and tricks available on the Internet, you are going to do just fine.
If you're a master of DIY projects, then your job is easy, but if you are not confident in your carpentry skills, it might be better to ask for help. The interior space is going to need some creativity from your part, to make it both aesthetically pleasing but also functional.
The essentials to add include a bed, a sitting/dining area, a kitchenette and some might even have enough space for a bathroom with a shower. But of course, every detail depends on your needs and the size of your RV, so make use of the space as much as you can.
Demountable Camper Van. 4 x 4 Pick Up Truck.
A demountable camper is simply one that can be removed from the vehicle. It's ideal to make use of the vehicle on it's own, or to put a little home from home down in any place you like.
The following article will elaborate on the building technique.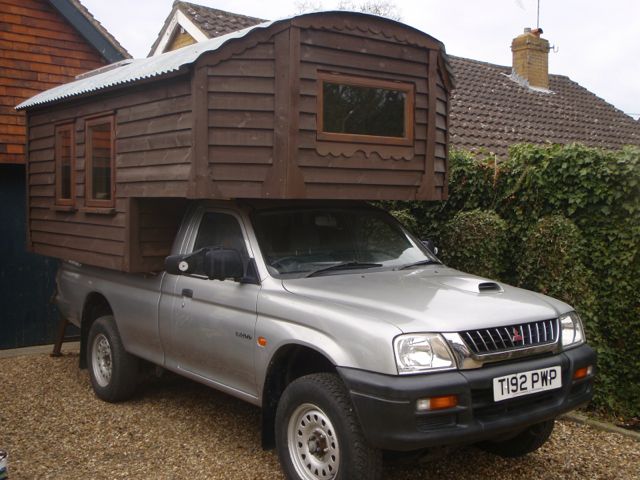 The vision for this project was to create a traditional looking timber removable camper unit with lots of modern comforts. She's fully insulated, has solar electricity with 12v outlets and an inverter for 240AC power. There's a full kitchen with running water, a fridge, twin hob, grill and a heater. It's all double glazed for both sound and heat insulation.
The camper unit can be removed from the pick up truck in a little under twenty minuets.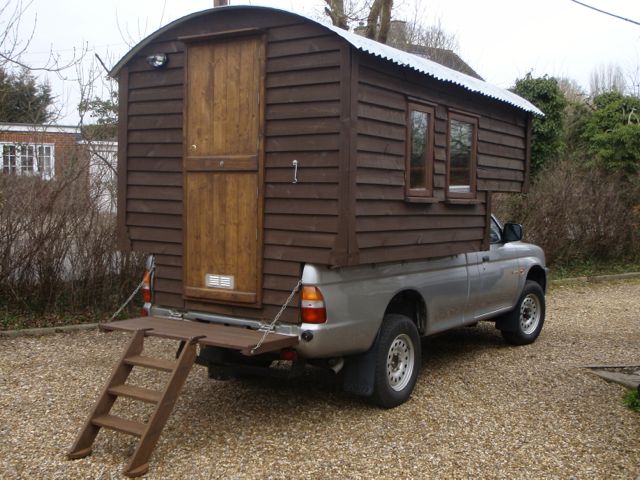 At the end of the article are a host of pictures of the finished product including the interior.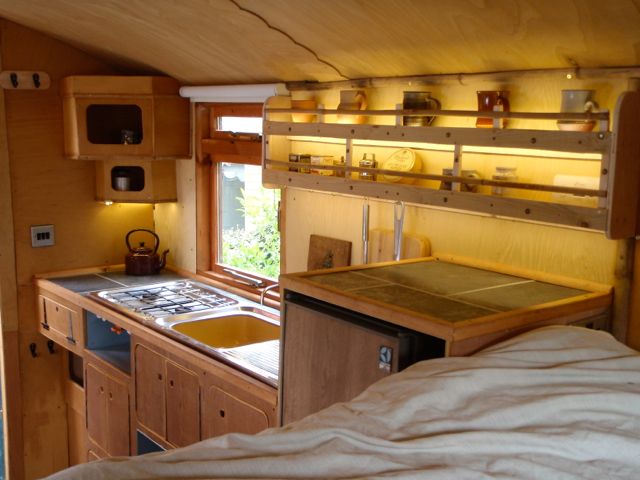 Camper unit weight 890kg
The base vehicle for this project is a Mitsubishi L200 pick up truck. It has a powerful 2.5TD engine and four wheel drive transmission. The ideal "go anywhere" camper, towing vehicle and multi purpose rural machine. I spent a long time researching and browsing until I found this one. It's a 1999 model which I like because it's not as modern and computerised as todays vehicles, it's solid, tried and tested tech. It has only done 70,000 miles (nothing for a diesel like this) It has a full stamped service history from Mitsubishi and has good body work indicative of only light use.