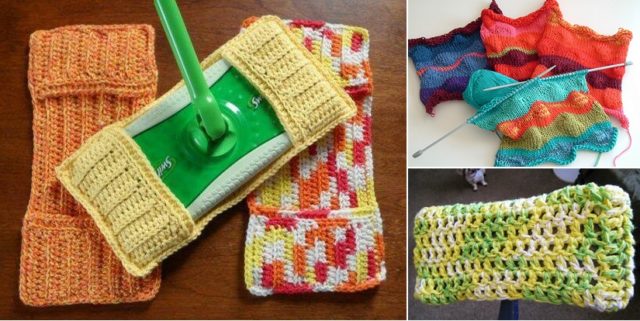 As you already know there is no product that can't be made at home. Are you looking to cut some expenses around your household? Then here is a great DIY project for you: a homemade swiffer for your mop. This will prove to be very useful, as you can just wash it when it gets dirty and use it again. Having your own swifter will help you save a few bucks that you can spend on something else. If you are wondering how to make this swiffer, the following link contains great tips and tricks on how to crochet your own and even a step by step crochet tutorial. You can even make several swiffers at once, use them and just throw them in the washing machine when they get dirty and dusty.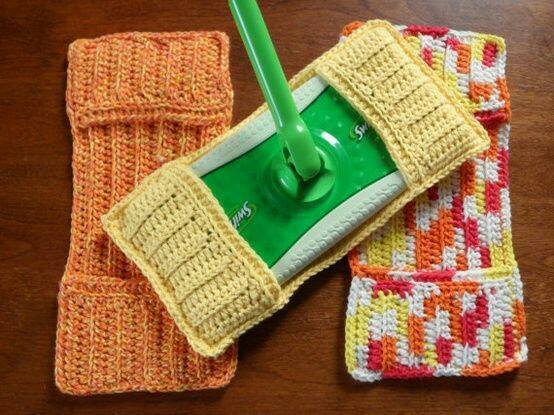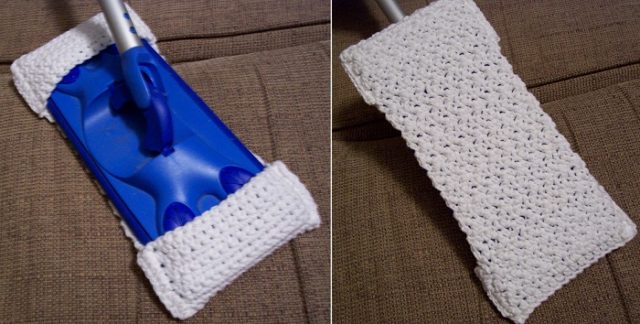 This pattern came out of necessity to cover an empty swiffer type mop. Check out the free pattern here…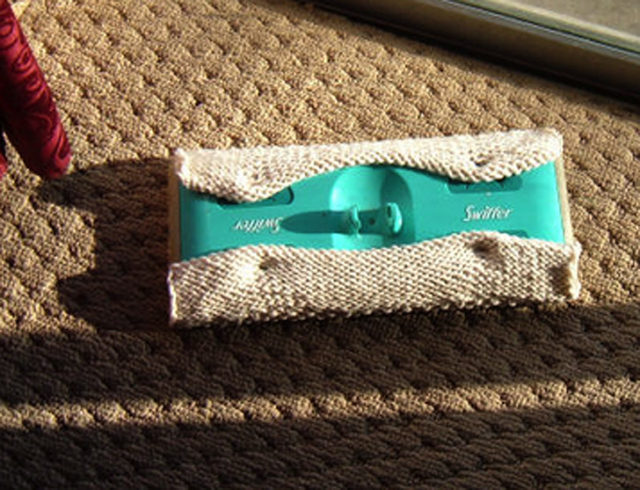 Image from Birdy's Knits
In the NEXT PAGE are a few links to patterns that you may like…take a look.