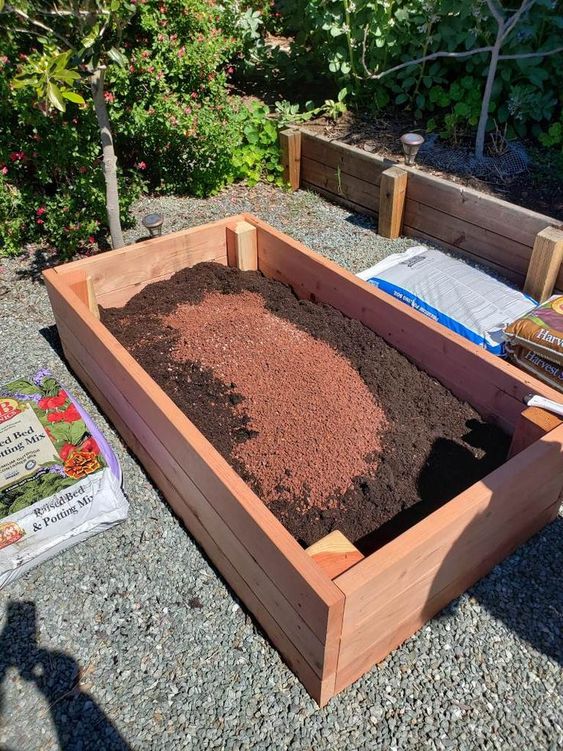 Learn tips on how to fill a new raised garden bed with the best organic soil possible, to grow the biggest and healthiest plants possible!
Looking for tips on how to build a raised bed? Check out this post to learn and see how we build our beds!
THE PERFECT RAISED BED SOIL
"What kind of soil do you fill your raised garden beds with?" I get asked this question All. The Time! As I think we have already established, soil health and quality is everything when it comes to a bountiful, healthy, productive garden, so we don't mess around here! Using a combination of quality organic soil, compost, and an aeration addition will create the "perfect" soil. By perfect, I mean soil that is rich, fertile, holds moisture, but also has good drainage and what I like to call "fluff" to it.
Our target recipe is to fill raised garden beds with a mixture of about 40% soil, 40% compost, 20% aeration – plus a few other goodies that we'll discuss momentarily.
This is an approximate estimation, and doesn't need to be exact… Also, all of the same principles we'll cover in this post could easily be applied to container gardening, just scaled down. For example if you need to fill fabric grow bags, wine barrels, or pots.
Read more on Homestead and Chill