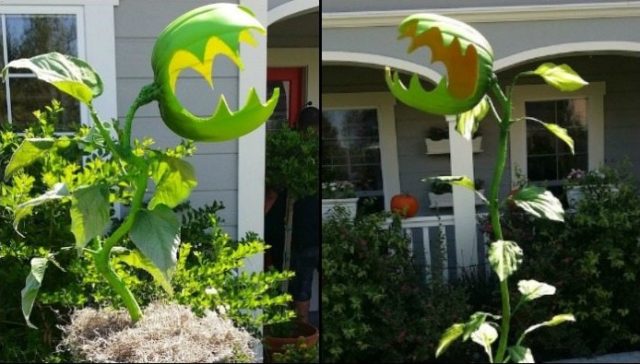 Man-eating monster plants sound quite scary, right? But not if they are fake ones and installed in your garden right after Halloween. Since you are most probably going to decorate your home for Halloween's Eve, you should also give your garden a makeover. So look for the flower pots in your garden and transform them into scary monsters by using a simple tree branch. Then let your imagination run wild and decorate the flower monster the way you like and keep in mind to make them as scary as you can. You can even ask your children for help as they are going to love this fun Halloween decoration idea.
Materials:
Tree Branch
Flower Pot
Spray Foam Insulation
Artificial Pumpkin or Pumpkin
Green Spray Paint or Brush-on Paint
Faux Leaves
Tools:
Hot Glue Gun
Pumpkin Carver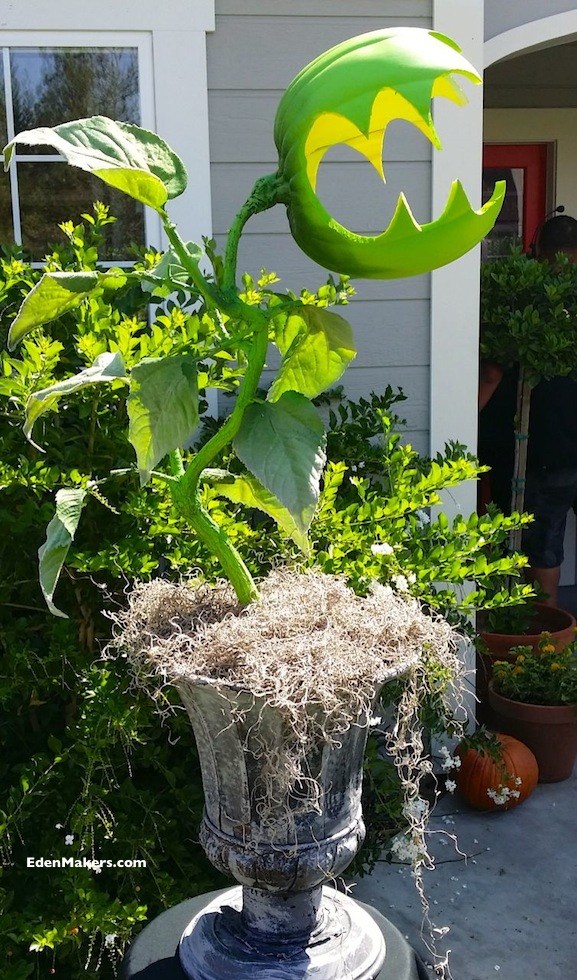 source: EdenMakersBlog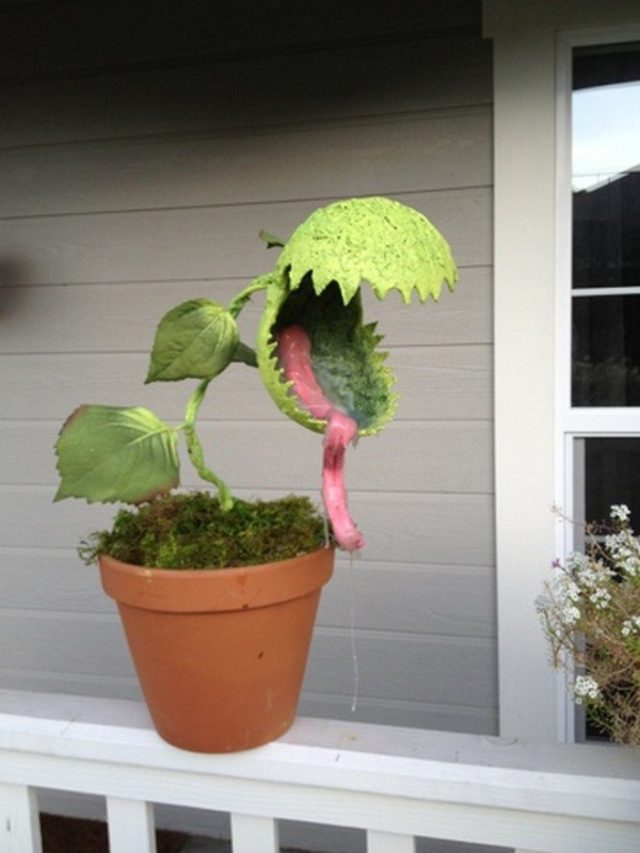 source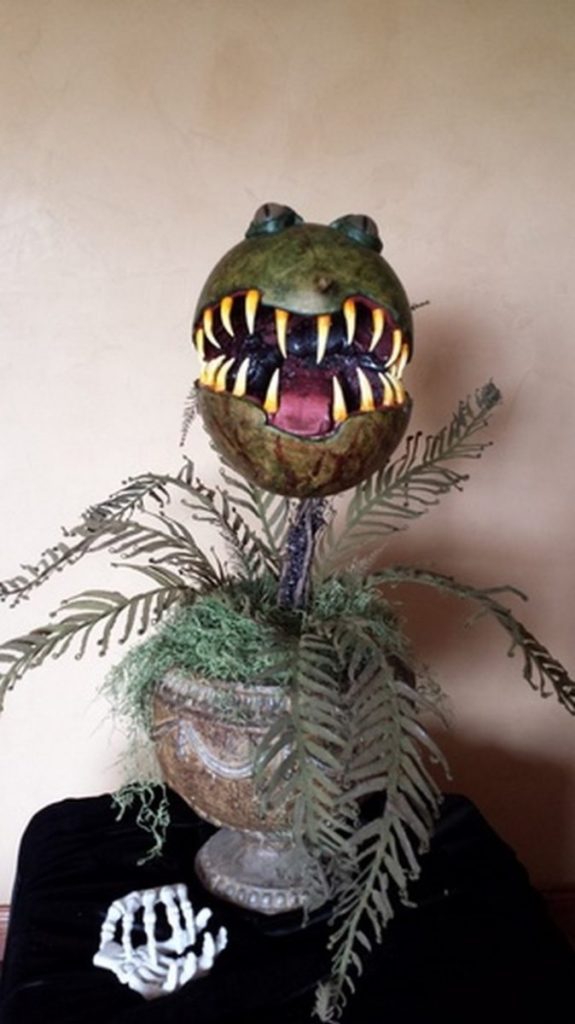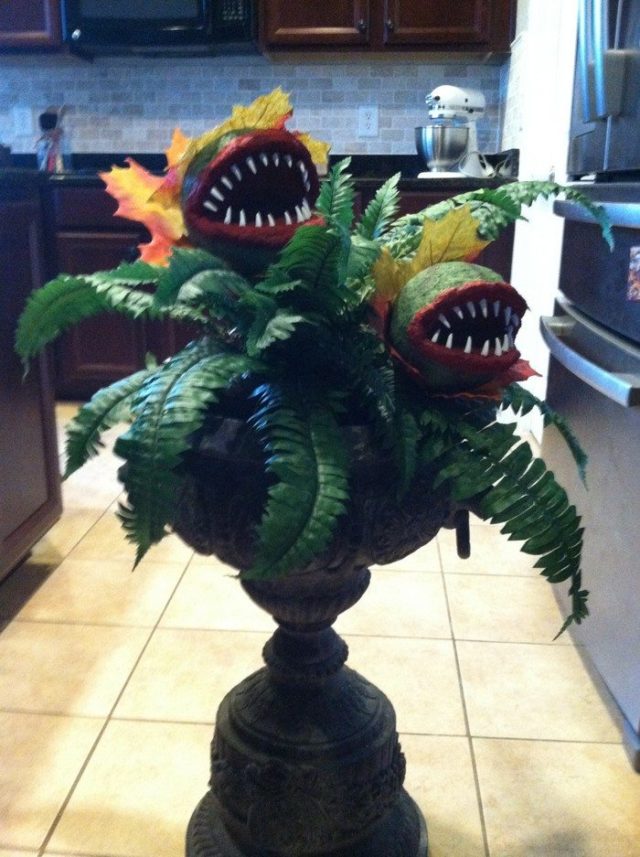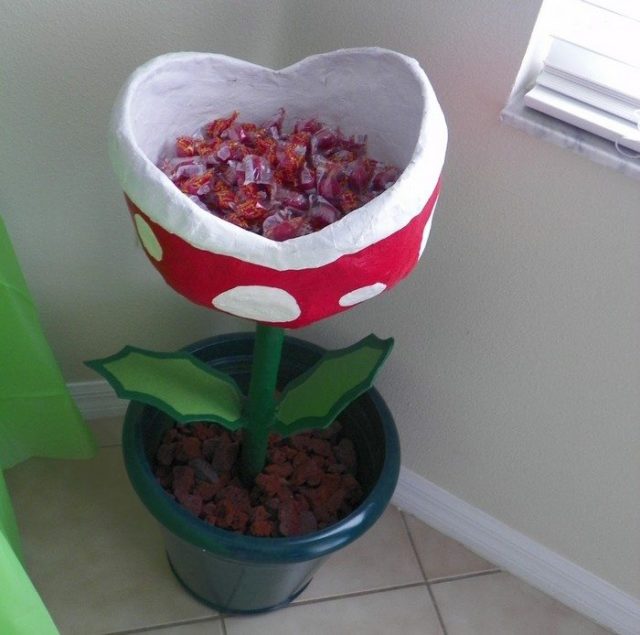 source
How to make a DIY man eating monster plant for Halloween. Today we make a great Halloween craft. We had so much fun making this man eating plant and we think it came out really great. Happy Halloween!
More details HERE…