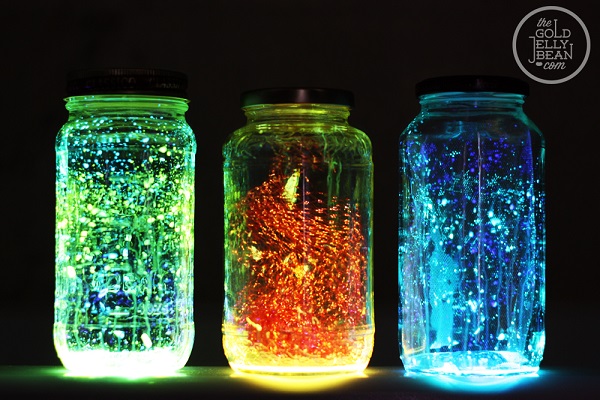 If you want to bring a bit of magic into your home, then you can make some DIY glow in the dark mason jars. These beautiful jars are also called "fairy jars" as they resemble the glow of these small magical beings. They are very easy to make and will transform your room, giving it a mysterious air. You can also use them if you are organizing a party and need some original decorations. To make these mason jars, you will need:
• glass jar;
• glow sticks;
• rubber gloves;
• a pair of scissors;
• a piece of tulle;
Cut a piece of tulle that is larger than the jar and put it inside. See all details in the link below..