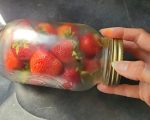 Berries are not only in season for only a short period, but they are also hard to store and keep fresh for a long time. But someone managed to uncover a hack of how to store strawberries efficiently and keep them fresh.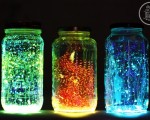 If you want to bring a bit of magic into your home, then you can make some DIY glow in the dark mason jars. These beautiful jars are also called "fairy jars" as they resemble the glow of these small magical beings. They are very easy to make and will transform your room, ...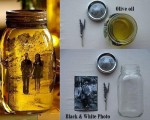 Give an antique look to a photograph inside a glass jar. You just need to be a black and white photo, fill the jar with oil (preferably olive oil), add some dried flowers or branches and place the photo inside. It will look amazing! Memories in a bottle … Just put a picture inside ...