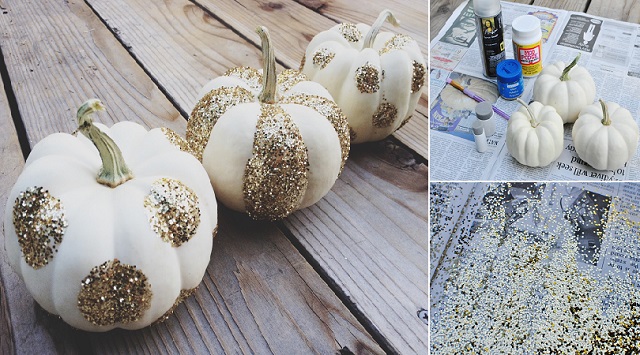 Decorating the house for an autumn inspired theme could be easy if you only apply a few DIY projects that are sure to deliver the desired result. Our website offers you a lot of guidance in this endeavor. Today, we focus on DIY glittered pumpkins that look adorable and will definitely shine a good light on the decor of your home. With small white decorative pumpkins as your main material, the whole process of turning them into beautiful pieces of decoration will be quick. Complete the list of necessary items with Mod Podge, some foam pouncers, loose gold glitter, a brush and spray sealer. The finished product looks very cute. Feel free to make some carving in the pumpkin if you want a unique model. Make as many as you like in order to decorate the interior properly. The DIY project is easy and will yield some pleasing results. Give it a try! You will thank us for it later.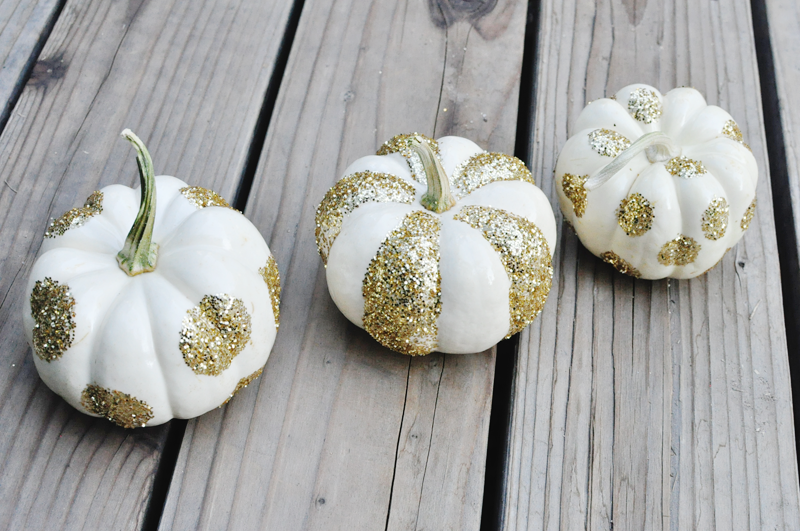 Do It Yourself – Glittered Pumpkins by Yesterday's Sweetheart
RECOMMENDED FOR YOU….