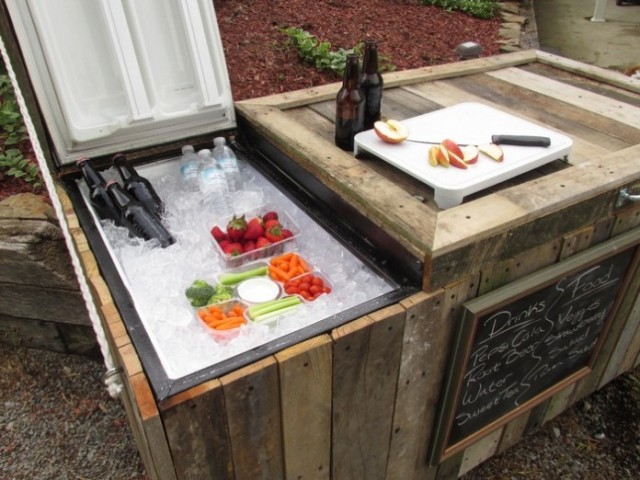 An old fridge is not always a piece of junk, as it is a great base for a set of DIY projects. So to turn your new fridge into a new item, you can try this really cool project which is a rustic outdoor cooler. To make the rustic look, you can use pallets which are very cheap and can also be recycled if you know where to find them. So this practically is the most inexpensive outdoor cooler project ever. You don't even need special skills or tools to build the pallet case and you can use this cooler to chill your food at summer barbecues. The list of materials and tools to make the upcycled cooler, can be found on the link below and you can also learn more about how to keep the cooler clean and spotless.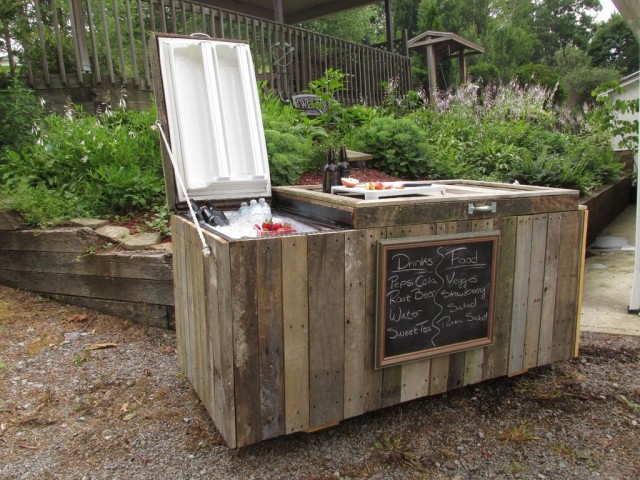 Step 1: Tools and Materials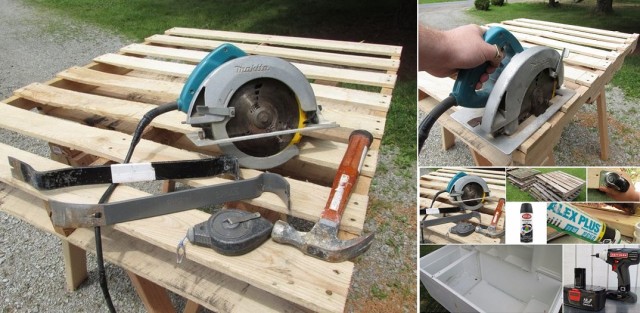 -Old Refrigerator
– Make sure the Freon has been properly removed, more info on this in step 4.
-Pallets – You'll need about 4 pallets to get enough wood for this project.
-Screws
– 1 1/4″ wood screws work well for this project -Caulking
-Liquid Nails
-Casters – To make it move.
-2″ X 4″s – For framing in the bottom of the fridge and to build the base the cooler sits on.
-Misc PVC/Brass Fittings – Used to construct a drain at the bottom of the cooler for easy draining after use.
-Rope and Eye Bolts – To keep the cooler lids from opening too far.
-Black Spray Paint
Tools:
Drill/Driver
Chop Saw
Circular Saw
Sander
Caulking Gun – For plugging holes in the refrigerator to make it waterproof and for applying liquid nails.
Pry-Bars and Hammers