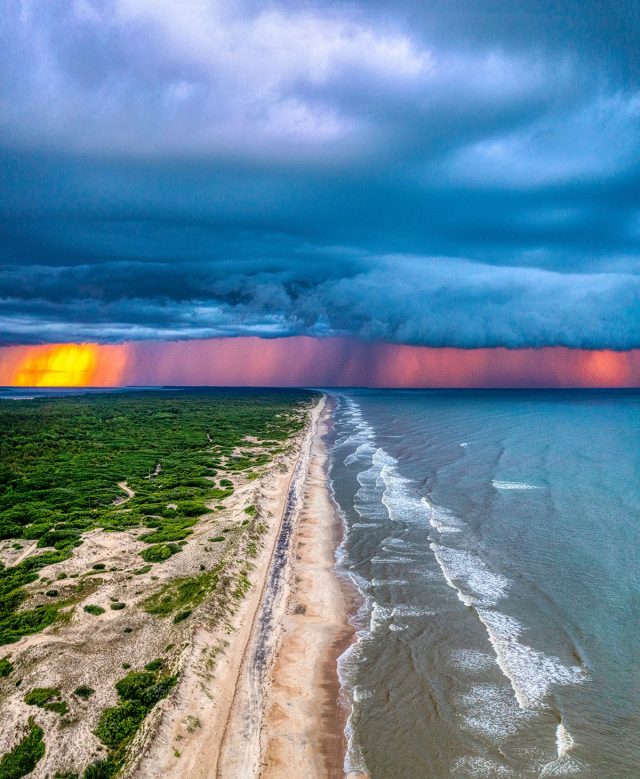 George Wang is a Chief of Technology Officer in his everyday life and has a full-time job at a consulting company, but his biggest love is photography. By combining his passion for technology and photography, he uses DSLR cameras and drones to capture the most stunning pictures.
When Wang traveled to North Carolina's Outer Banks he took out his drone and took pictures of the amazing scenery. His drone captured stunning shots of the wild horses roaming the beach, the waves crashing, and the sunsets that reflect in the water.
There is even a storm coming which can be seen in Wang's amazing shot and the entire picture is split into tiny parts, each looking as if they were part of another picture.
The beautiful harmony created by nature and natural phenomenon takes the viewer through different feelings and the picture culminates in the orange and pink stormy clouds.
To see more of Wang's amazing drone images, follow his Instagram account for more colorful pictures from his travels.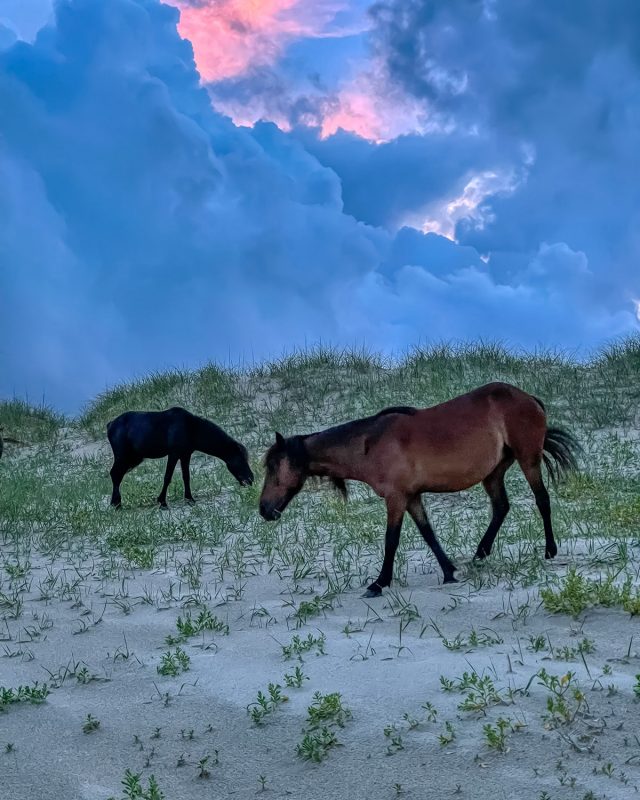 George Wang's photos capture the beauty of North Carolina's Outer Banks.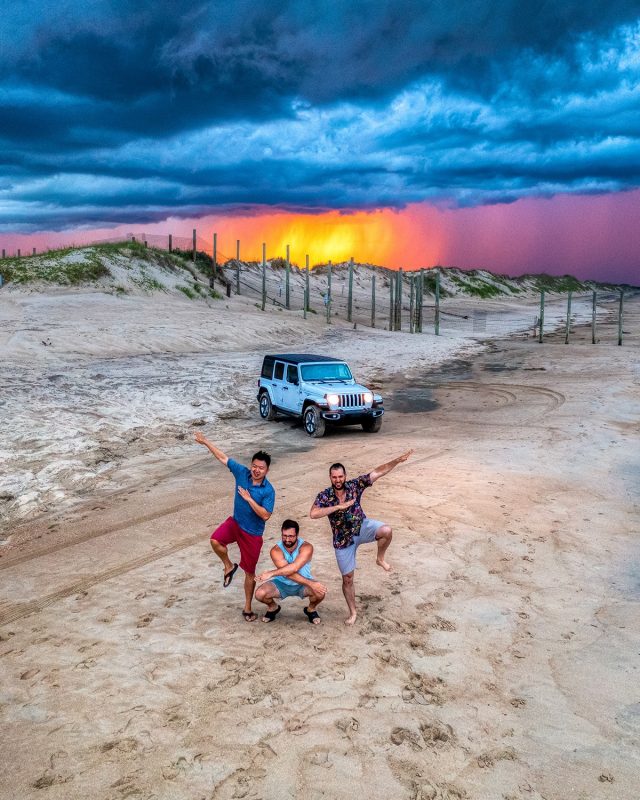 George Wang: Instagram via MyModernMet